Kerre McIvor: You can really see the effect of the isolation strategy
Author

Publish Date

Mon, 30 Aug 2021, 2:47PM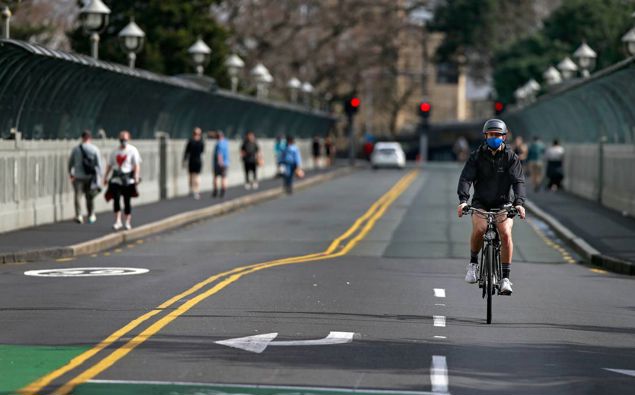 Kerre McIvor: You can really see the effect of the isolation strategy
Author

Publish Date

Mon, 30 Aug 2021, 2:47PM
Captain's Log Day 13: I finally broke over the weekend.
It took me four lockdowns but I finally did some baking.  
The bananas were getting overripe and I have an absolute horror of wasting food especially when so many people are doing it tough - so onto the Chelsea Sugar recipe page and one hour later, a perfectly cooked banana cake.  
Just as well we had all the ingredients because the baking shelves were pretty bare at the supermarket and so many new faces at my local supermarket.  
You can really see the effect of the isolation strategy with this outbreak.  
We're expecting an announcement today from the PM as to whether the country south of the Bombays can move down a level and you would think, given that the rest of the country has dodged yet another bullet, there is no reason at all why they shouldn't and indeed shouldn't slide straight down to Level 2.  
In Auckland it's a different story.  
Hopefully, thanks to the lockdown, the number of new cases will start to come down - but you can see just what a different virus the Delta variant.  
So much more transmissible and attacking the young.  
People have been asking whether those in hospital have been vaccinated - There are 34 people in hospital, including two in ICU.   
Of the 34 people in hospital at the moment, 30 are Samoan and two are Māori.
None of those hospitalised are fully vaccinated and just eight of the 34 have had one dose.
A higher number of women are in hospital - 21 women compared to 13 men.
And Delta is affecting younger people too. 
Seven of those in hospital are in their 30s, four in their 20s, and one is under the age of 20.
People are getting the message that vaccination is your best protection against this variant - the numbers of people who have had the jab has risen exponentially.  
On the 3rd of June, 9.1% of the population has one dose, 5% fully vaccinated.  
On the 23rd of August, 37% had one jab, 20.9% fully vaccinated.  
So we're getting there - but now the problem is demand is exceeding supply.  
We're due a shipment from Pfizer in October, but just when there's real impetus in the vaccination rollout, we're going to have to go on a go-slow.  
Ayesha Verral the Associate Minister of Health defended that when she was on the MHB this morning - saying all the government is doing is reverting to the plan.
So vaccinations.  
Had yours?  
Decided to have yours after some hesitation? 
Should we go on a go-slow or do a swapsies with Poland?  
And Level 2 for the South Island?