Kerre McIvor: Yesterday's news was pretty much what I expected to hear
Author

Publish Date

Tue, 12 Oct 2021, 1:39PM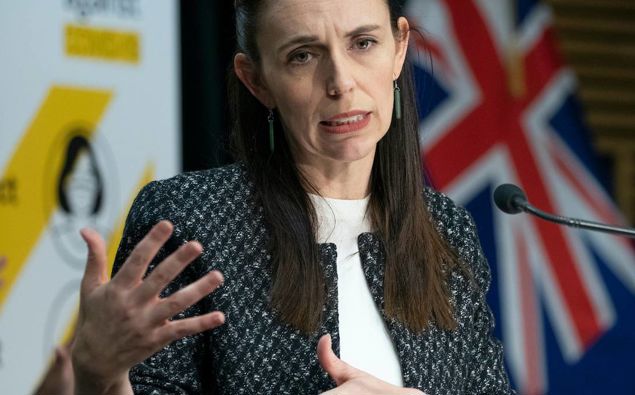 Kerre McIvor: Yesterday's news was pretty much what I expected to hear
Author

Publish Date

Tue, 12 Oct 2021, 1:39PM
Good morning — and a special good morning to the South Island.  I see you. I know you're there.  
Even if other people seem to have forgotten about you — I know it's important for those regions in stricter lockdowns to hear the news regarding their alert levels first but surely a — and that means the South Island must stay in Level 2 for the meantime — wouldn't have hurt.  
Anyway, the news was pretty much what I expected to hear when I listened to ZB at 5.  
Although I heard the collective groans of parents when the announcement was made that school-aged children would not be returning to school on the 18th.  
Parents who've been hanging on, glancing up at the calendar on the wall when things get tough and counting down the days to the 18th, circled in red, must have despaired when they heard the kids would be staying home for the foreseeable.  
And the children themselves — many of them must be yearning to get back to some sort of structure and routine, to be with their mates.  
And that's just the kids who are safe and well, who are loved and have a warm home and food on the table.  
What about those poor little tykes living in less than ideal homes?  
Whose best meal of the day came with the school lunch provided for them?  
There are about 158,000 children living in hardship in this country.  
There'll be plenty more living in misery and I wonder how they are being protected and cared for — Oranga Tamariki is still working but that's only for the most extreme cases. 
So how is the welfare of children living in poverty being monitored?  I hope they're not forgotten.  
And businesses — Michael Barnett says there should be a wider vaccine mandate to support businesses who are otherwise being left to police this on their own.  
Heart of the City's Viv Beck says there needs to be a deadline for mandatory vaccine passports, to create urgency and focus.  
Even epidemiologist Rod Jackson has said that businesses should have been given the mandate yesterday to introduce compulsory vaccinations for staff without fear of being prosecuted.  
Job ads in Wellington increased by four per cent month on month and Canterbury by nine per cent — in Auckland, they dropped eight per cent. As Liam Dann wrote in the Herald the ongoing lockdown isn't sending NZ's economy off a cliff — but that doesn't mean long term damage isn't being done.  
There were signs of hope that the government is finally listening to different sectors — the mandating of vaccinations in the education and health sector, permission for Sir Ian Taylor to trial his private MIQ system for international travel.  
Common sense coming through. Let's hope we see more of that.