Kerre McIvor: Who's going to pay for the country we want to live in?
Author

Publish Date

Tue, 30 Mar 2021, 3:18PM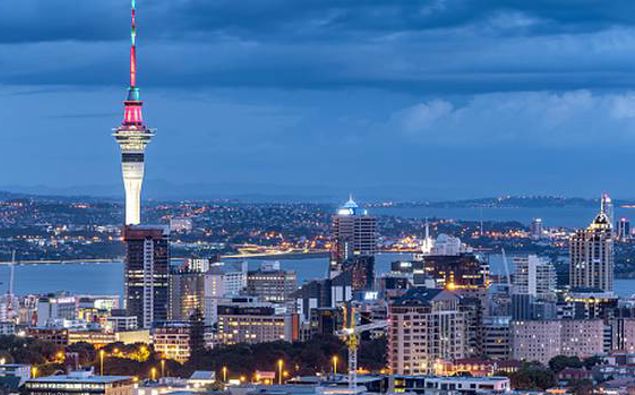 Kerre McIvor: Who's going to pay for the country we want to live in?
Author

Publish Date

Tue, 30 Mar 2021, 3:18PM
Yesterday the Prime Minister confirmed another rise in the minimum wage. 
The minimum wage went up last year to $18.90.  On Thursday, it will rise to $20 per hour.  Benefits will also increase this Thursday - and the PM says the changes represent real and long overdue changes.  She says that the level that the previous benefit rates were set at were far too low for people to survive. 
She's not wrong.  Wages have gone backwards - thirty years ago, I was earning $25 an hour as a maître de at a Wellington restaurant, and that combined with my tips and a few telly jobs was enough for me, and indeed my daughter, to live on. 
It wasn't a lavish lifestyle, but I was able to earn my own keep.  The fact that wages have gone backwards while the price of basics have risen exponentially makes it really tough on low income earners. 
Without a doubt this government is a Labour government, through and through.  At times the Labour party and Labour governments have been in danger of being run over because they've been so middle of the road. 
Not with this one.  This one is doing what Labour does best and that's spend up large. 
If you look through Labour's achievement on the website, it's all about spending:
The minimum wage rising, the extended paid parental leave from 18-26 weeks and an extra 20 bucks a week as the cherry on top, the extra $75 dollars per week for 384,000 families through the Families Package, the expanded free lunches in schools, the extra $60 per week in the Best Start payment for a child's first three years and that's for 65,000 families, the introduction of a winter energy payment, and then the doubling of it for 2020, free period products in schools, widening the WFF eligibility to include 26,000 more families, given every state school a one off capital injection of up to 400,000 and increased benefits by $25 per week during Covid with more to come. 
It's exhaustive.  Without a doubt its very necessary spending for the most part.  Widows huddled under duvets at 6pm in the South Island during winter.  Kids unable to learn because they're so hungry.  the minimum wage. 
But who's paying for it? Some of the money will come through higher income tax rates on higher earners.  And as one who will be affected by that, I'm OK with that. 
If I agree with the extra energy payments for pensioners and free lunches in schools I have to be willing to pay for that.  I don't agree with WFF because that is the taxpayer topping up low wages - and surely that's where we need to see an adjustment in the market. 
Back in February 2020, Alison Brook from Massey's Knowledge Exchange Hub wrote in a piece for interest.co.nz that: "While many advanced countries have suffered from falling productivity growth since the global financial crisis, New Zealand's productivity performance has been lacklustre since the mid-1990s.
"The productivity discussion in New Zealand has become even more urgent in recent years because of fears that the slow adoption of new technologies will leave our local firms even further behind the rest of the world."
This was pre-Covid so all bets are off as the we along with the rest of the world resets.  But we have an issue with productivity and you can bet your bippy Covid and the reaction to it won't have helped. 
So sure - we need to invest in our DHBs and our schools and our kids and our families, but all of that comes at a cost.  So how are we going to pay for the sort of country we want to live in?