Kerre McIvor: Westport flooding relief a drop in the bucket for farmers
Author

Publish Date

Mon, 19 Jul 2021, 1:43PM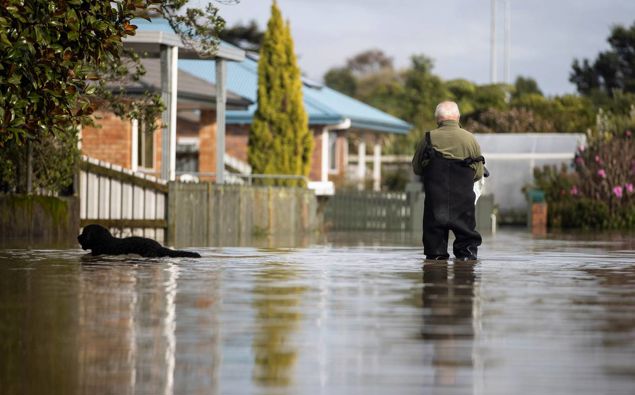 Kerre McIvor: Westport flooding relief a drop in the bucket for farmers
Author

Publish Date

Mon, 19 Jul 2021, 1:43PM
Not such a good morning for the people of Westport many of whom have been left homeless after the devastating floods that swept through the district over the weekend. 
The clean-up of the town, population 4600, will likely take months and its estimated hundreds of houses have been damaged. 
Kris Faafoi speaking to Mike Yardley this morning says dozens of Kainga Ora houses have been rendered uninhabitable so the government too is busy trying to find rental accommodation for its tenants and working out whether they repair or rebuild entirely. 
And where the labour and materials will come from for the rebuild. 
Many locals will spend the next few days in evacuation centres as authorities wait for the flood waters to recede to get a better idea of what they'd going to be dealing with over the next few months. 
The government has announced a $300,000 dollar grant to the mayoral relief fund and a further $100,000 for the Blenheim Marlborough region - and a separate $200,000 has been committed for flood affected farmers and growers across both regions. 
Doubtless there will be people pointing to the farmers protests on Friday and who will deride them for being quick to criticise the government but even quicker to accept a helping hand - but $200,000 is a drop in the bucket compared to the costs faced by farmers and growers in the wake of the floods and a derisory amount when you think what has been granted to former gang members for drug rehabiliation as a for instance.
So love to hear from those of you in the district and how you're faring and also how you feel the farmers protests went.
We were absolutely inundated with callers on Friday morning.