Kerre McIvor: We must be careful with roadside drug testing
Author

Publish Date

Fri, 8 Oct 2021, 10:03AM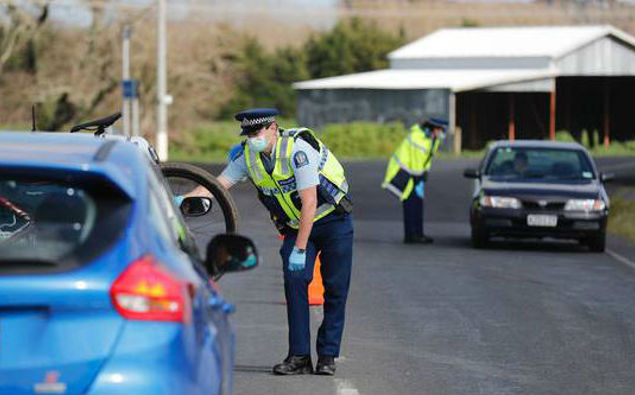 Kerre McIvor: We must be careful with roadside drug testing
Author

Publish Date

Fri, 8 Oct 2021, 10:03AM
Roadside drug testing is going ahead, despite concerns from a number of organisations and commentators that the tests are unreliable.   
You can absolutely understand why police, others working as first responders, A and E professionals would want some deterrent against drug impaired drivers.   
Studies in New Zealand have found about one in three drivers in fatal and serious injury crashes had some type of drug in their system, mainly cannabis, but usually a cocktail of drugs.   
In 2017, 79 fatal crashed involved drug impaired drivers, in 2019, it was 103.  
The Government is set to pass legislation into law by December, despite criticism from a number of health professionals saying the tests right now are not supported by reliable scientific evidence and that the presence of drugs doesn't relate to direct impairment.  
You've had the Royal NZ college of GPs, the Royal Australian and NZ College of Psychiatrists, back in 2020 you had the attorney general, David Parker, saying the original bill appeared to breach the bill of rights act in a number of places,  
Dog and Lemon.com editor and road safety activist Clive Matthew Wilson agrees.  
Roadside tests can show the presence of cannabis, but these tests cannot reliability say a person was affected significantly, even if the recorded drug concentration is very high. That's quite different to tests for alcohol, which can reliably say a person was drunk and that their driving would have been affected." 
"In fact, the driver who gets busted in a police roadside test may not have willingly consumed cannabis at all. He or she may merely have been sitting in a room where cannabis was smoked.  
The NZ Medical Association with a distinct lack of hyperbole says the science is "not quite sufficiently adequate". 
Dr Bryan Betty of the Royal NZ College of General Practitioners (RNZCGP) says it's unusual so many health groups have raised the issue. 
"This needs serious consideration by our politicians and policy makers before it is turned into law. 
The Bill was originally introduced by the Green Party's former Transport Minister Julie Anne Genter, yet despite being the bill's, she was a complete and utter shambles when asked about it on TVNZ News last night.   
"The reality is we don't have evidence one way or the other about what the impact of this bill is going to be," Genter said. 
Maike Sherman asked if the legislation was a test-run, and she replied "well you never know how any policy is going to work until you implement it". 
In a select committee report into the legislation. both the Green Party and ACT said "it's likely that a number of unimpaired people will be subjected to infringement or criminal penalties". 
Roadside drug testing would allow police to randomly stop drivers - and that's another concern especially for the Māori  Party who voted against the bill. Māori are stopped more often than non Māori and that's a fact. 
Anyone failing two saliva tests will be fined, while those opting for a blood test risk being slapped with a conviction. 
The new law expected to be passed in parliament in December.