Kerre McIvor: We all have a role to play in keeping Covid out
Author

Publish Date

Mon, 25 Jan 2021, 1:05PM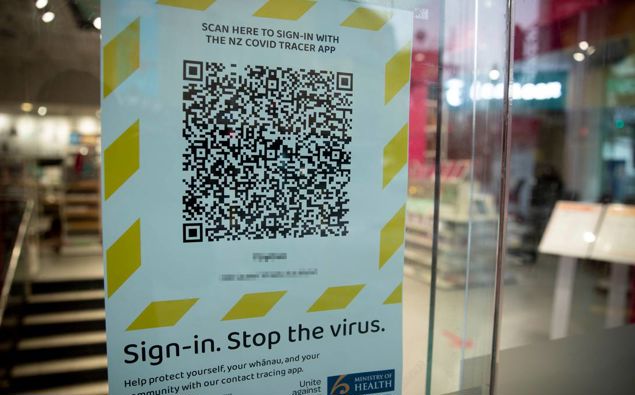 Kerre McIvor: We all have a role to play in keeping Covid out
Author

Publish Date

Mon, 25 Jan 2021, 1:05PM
Well, as the experts have been saying it was only a matter of time. 
A 56 year old woman, who completed her managed isolation after returning from overseas, has tested positive for Covid 19 after returning two negative tests.  She left MIQ on January 14th and on January 22nd, she was tested and shortly afterwards she received confirmation that she had the virus. 
That's why Ashley Bloomfield was telling everyone to check in and use their Bluetooth over summer - so that if the virus managed to make it out of MIQ, contacts could be traced quickly and the transmission chain could be stamped out. 
When I heard the woman had visited a number of places around Northland, I did a quick check on the website - I was back in Auckland by the 14th so all clear but it really does make you think about where you've been and how you'd account for your movements if required to do so. 
Predictably there have been calls for tighter restrictions on the movements of people in MIQ - and there are even some who are saying that the borders should be closed altogether to New Zealanders.
Israel has just announced it is closing its borders to nearly all flights as they battle to stay on top of their latest outbreak.  The highly contagious variants have come into Israel and that coupled with the fact that the ultra Orthadox Jewish communities are flouting the rules around the virus, preferring to trust in God, means that Israel now has one of the world's highest rates of infection. 
So they've slammed shut the doors to all but medical patients and cargo flights.   Should we do the same here?  It seems very harsh. 
If you have already booked flights and managed isolation vouchers, to deny New Zealanders entry would leave them without homes, jobs, visas and any way to earn money.  Much really depends on how quickly health officials are able to get on top of this latest outbreak, and because the woman has been assiduous in the way she used her app, we've all had a very good idea about where the poor thing's been. 
It hasn't stopped people from piling on. People saying "What was she doing outside of the country anyway?" You are allowed to leave. If you want to, you can. You have to pay for your own isolation on your return, but you are able to leave the country and come back in. 
I don't think we need to be tougher. I think where there are things that perhaps could do with tweaking is that there doesn't seem to be a consistent level of enforcement around our isolation. When people who have done it compare stories, there's varying degrees of enforcement and interpretation of the rules. Some are very, very strict; others not so much. 
For the rest of us, we have a job to play as well. It's exactly what the health officials have been saying. This is how they are choosing to respond to the virus. So far, they have been proved right, so surely we have to do our bit. We do have a role to play, we can't sit back and say 'keep us safe'.