Kerre McIvor: There must be consequences for all rule breakers
Author

Publish Date

Wed, 15 Sep 2021, 12:21PM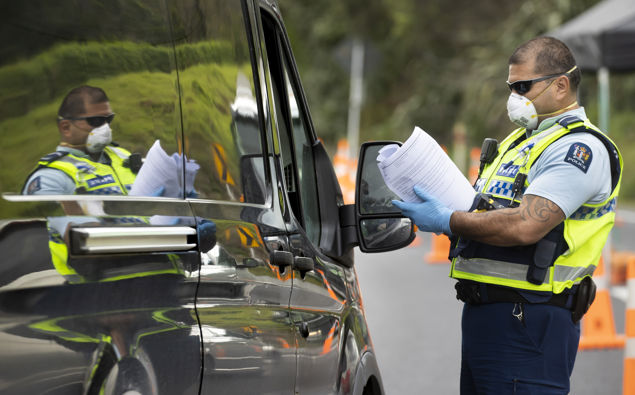 Kerre McIvor: There must be consequences for all rule breakers
Author

Publish Date

Wed, 15 Sep 2021, 12:21PM
The Wānaka couple must have been listening to Deborah Pead on this show yesterday, given the apology and expressions of remorse delivered by them last night when their name suppression lapsed. 
Oh, they're very sorry, and they understand they've done wrong, but they weren't Covid positive and they hadn't been to places of interest. 
Not surprisingly, the Queenstown mayor Jim Boult is underwhelmed.  He says if he were William Willis and Hannah Rawnsley, he wouldn't be coming back any time soon. 
I think I would put some distance between now and the next visit to Wānaka would be my best advice to them. Wānaka is a tight community and quite understandably people right across the district were really unhappy about this, he said.
"It will take a while to get over this."
And I get that.  But can we just take a moment to ask why Auckland police didn't take action against a gang gathering - a group of fifty people broke level 4 rules to attend a tangi in Avondale yesterday. 
The funeral may have been online but that didn't stop people gathering together to share their grief and their sorrow and give their loved one a decent send off - all things we would love to be doing under Level 4, all a natural part of being human. 
The inability for people to come together and share their grief and pain and memories is one of the toughest parts of a lockdown - and yet time and again, people choose to break the rules - and they're not punished. 
Those who play by the rules are. 
Look at this poor woman who applied three times to travel to Waihi to attend her mother's funeral.  She was told the need to protect the wider NZ population from Covid 19, and especially from the new and more transmissible variants, has meant some restrictions have been put in place.
And yet, these people who broke the rules to see of their loved one weren't charged, the names of these people haven't been released - because according to the police, the officers were aware that they were dealing with people going through the grieving process. 
It's not just bloody gangsters who grieve.  And yet they can get away with closing roads in Hawkes Bay and blocking off areas and getting police escorts and breaking Level 4 rules, while people who obey the rules are left absolutely distraught.
And it's not just those directly affected.  The vast majority have chosen to give up certain freedoms and the vast majority have chosen to reluctantly comply for the good of the wider community. 
There are people who are losing their businesses and their homes - who are suffering death by a thousand cuts, and to see people like the Wānaka duo and the tangihanga attendees.
Not to mention the ridiculous, random and incomprehensible decisions being made about which businesses can open and which cannot, erode the good will and the resolve we have towards obeying. 
Compliance is not a given.  What is the point of following rules when there are no consequences for breaking them? When in fact the consequences for following the rules are far worse than the punishment for breaking them?
When you can't be by a loved one's bedside - but others can have sex in the hospital, or have a cast of thousands disrupting a ward.  When you can't give your mother a proper send-off but others can.  When you are laying off employees and wondering whether you are going to lose your house - and others are swanning off to Wānaka to their other house. 
If we're all in this together - then there need to be consequences for all rule breakers.  Because even the most compliant and law abiding of us - we might not be rule breakers, but we do have a breaking point.