Kerre McIvor: Summer showed how privileged we are during this pandemic
Author

Publish Date

Mon, 18 Jan 2021, 11:46AM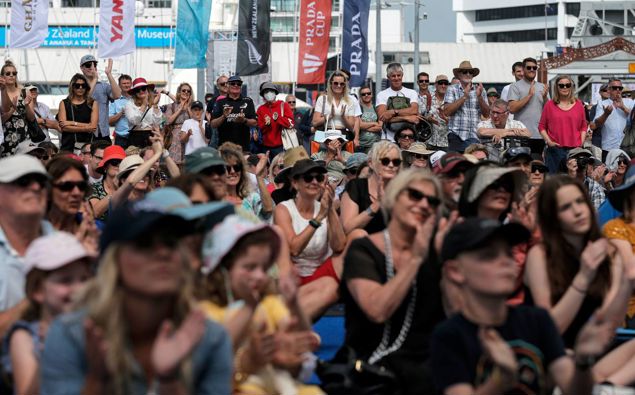 Kerre McIvor: Summer showed how privileged we are during this pandemic
Author

Publish Date

Mon, 18 Jan 2021, 11:46AM
The happiest of New Years to you all - with all the nonsense in the States it looked like it was shaping up to be 2020 redux, but if we focused on what was happening in this country, things were rosy. 
Beautiful, beautiful weather - young and not so young Kiwis heading off to music festivals - swimming, fishing, travelling the country and making the most of exploring stunning locations. 
For many of us, it was a perfect summer made all the more glorious by watching and hearing stories of the lockdowns in other parts of the world.
My own family in London had their flights cancelled by Singapore Airlines when the UK variant was wreaking havoc in the country. The cancellation of the flight wasn't a problem - Emirates and Qatar were still flying - it was trying to find a place in one of the isolation hotels that caused the angst. 
At one stage it looked as though they wouldn't be able to be back until April - leaving them homeless, jobless and visa-less as they'd arranged their affairs around their departure date - but in Christmas miracle, on Christmas Eve a place came up in managed isolation.
Kate grabbed it, managed to book flights that synced and packed up the family in three days.  And now they're in heaven and their friends back in London can't quite believe the lifestyle here. 
The managed isolation was brilliant according to my daughter.  The team at the Stamford Plaza couldn't have been more professional but at the same time welcoming and kind.  The entire family was swabbed including the two year old and three year old - the parents were happy to ensure the UK Covid strain wasn't  brought into the country on their watch and now they're all at the grandparents farm feeding calves swimming in the pool running on the soft lawn - all luxuries they hadn't enjoyed for more than a year. 
We are in a very privileged position and obviously we want to keep it like that.  Which is why the government is poised to extend compulsory pre-flight Covid tests - right now compulsory tests have just come into force for arrivals from the US and Britain, and why it's inevitable that vaccinations will become a pre requisite for international travel once mass vaccinations are completed around the world. 
Nick Wilson Professor of Public Health at Otago University also believes it would be wise to move some of the isolation centres out of Auckland so that any community transmission can be contained.
The Government, meanwhile, has stressed and stressed and stressed again that one of the tools we can use to ensure that, if there is a community transmission, the chain is broken quickly, we can sign in.
I wanted to be good but you really do get lulled into a false sense of security when you're miles away in the Hokianga. 
Now I'm back to reading the news and seeing what's happening around the world, it's very, very real. We've seen how countries respond when there are outbreaks, we've seen how this country responds when there's a risk. Surely we should be doing everything we can to mitigate against any further outbreaks.