Kerre McIvor: Shutting the border to immigrants not the answer
Author

Publish Date

Thu, 8 Jul 2021, 3:48PM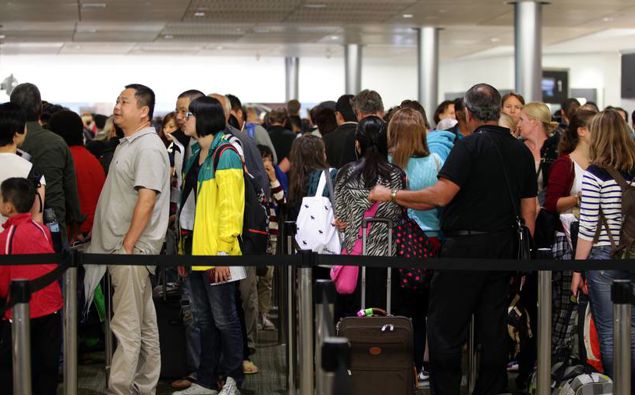 Kerre McIvor: Shutting the border to immigrants not the answer
Author

Publish Date

Thu, 8 Jul 2021, 3:48PM
National has slammed the government's decision to  lapse and refund 50,000 temporary visa applications. 
Immigration spokesperson Erica Stanford says its further evidence this Government has no plan to reopen New Zealand up to the world post-vaccination and isn't listening to the desperate calls from businesses for international labour.  And Immigration lawyer, Alister McClymont says the government's decision has nothing to do with Covid, it's all about closing off New Zealand.
We've talked until we're blue in the face about the desperate need for more workers to either have their visas extended or be granted entry so that businesses can survive. 
Every single sector is crying out for workers of every shape and hue, Trade Me saw over 80,000 job vacancies - the most job listings ever onsite - that's up 25 per cent when compared to the same quarter in 2019, prior to Covid-19 - and yet the only people we have to fill those jobs are the ghost workers, eating their ghost chips at smoko. 
And yet we come back to the way Covid has exposed a tale of two New Zealands.  There are plenty of people who are quite happy shutting out foreigners.  Foreigners are responsible for all New Zealand's social ills and they are most definitely responsible for the stratospheric house prices. 
These are people who are not business owners, not forging their own destinies, not trying to keep their companies afloat so the few people they do employ can keep their jobs. 
The ones I've heard on the radio who are quite all right with us being the Gloriavale of the South Pacific are those on pensions, benefits, employed by the government or with pre-existing health conditions. 
We need profitable businesses to fund New Zealand Inc - we cannot keep shaking the Wellington money tree forever. 
Even if Treasury's forecasts are miles out, we all, intuitively know that they money we're borrowing to keep New Zealand afloat has to be paid back. 
And it has to be paid back by people who generate income, not people who suck it out of the system.  And these people can only generate income if they are productive. 
And if they can't get the workers they need to grow their business, they will become less productive.  And there will be less money to pay pensions, pay civil servants, pay back our debt. 
We don't have to have wholesale hollus bollus immigration allowing every man and his dog to come into the country, buy up our housing stock, and never live here. 
We want people who want to live here and raise their families here and add value to our country - not fly by night investors. And surely we can put boundaries around that. 
But just to shut up shop and close NZ for business is not what we signed up for.