Kerre McIvor: Predictable howls of outrage over new accommodation expense
Author

Publish Date

Thu, 22 Oct 2020, 1:51PM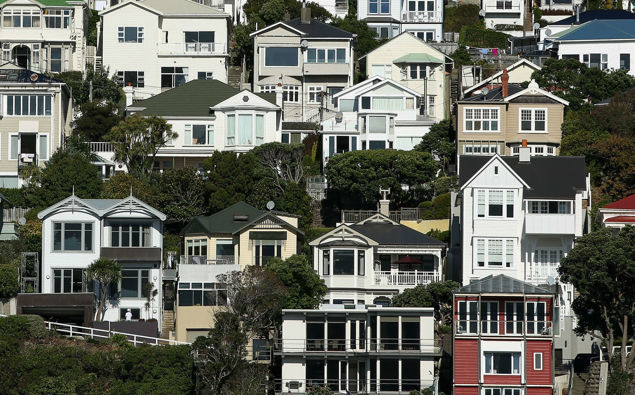 Kerre McIvor: Predictable howls of outrage over new accommodation expense
Author

Publish Date

Thu, 22 Oct 2020, 1:51PM
Housing was a big talking point in this year's election, just as it was in the 2017 election and deservedly so.
There were 19,438 on the State House waiting list, up from 5,844 applicants on the Housing Register at the end of the month before the change of Government. And more than four thousand people are in emergency accommodation in motels. The situation is dire and not helped by the fact that a number of private landlords have left the property market, leaving charity providers and the state to pick up the slack.
Again, the unintended consequences of good intentions. The Ministry of Social Development has started charging people in motels and other emergency accommodation a fee for the roof over their respective heads - 25 per cent of their income.  And predictably, this has brought howls of outrage from charity groups.
They say it's taking from the poor and giving to the rich and that most people in emergency accommodation were on benefit payments which were already low and those payments will now be cut by a quarter. However, the policy change brings emergency housing into live with other state funded housing like transitional homes and state houses.
In part to its designed to recoup some of the costs associated with emergency housing - which has cost the country 83 million dollars for the last three months alone - up from 8 million per quarter in 2017. It's an eye watering amount of money which I'm sure few of us would begrudge if it was being spent to house humans in their own, sustainable, long term healthy home.
But it's not. It's being spent keeping them, basically in holding cells, until the government comes up with a plan for housing that actually works. And I'm sure it's going to be tough seeing your income go down by a quarter - but surely if you are one of those in the motels, who's been paying nothing for months, you're going to have to learn how to budget for rent sooner rather than later.
Otherwise you're only going to come to grief when you are finally put into a home of your own. There needs to be a plan to immediately find permanent, or semi-permanent solutions for these people. We simply cannot keep spending 83 million dollars every three months for what is, in effect, nothing. No change. No benefit. No improvement. Dear me. A year of those payments would buy 4000 houses at market rates around the country. Problem solved.