Kerre McIvor: Nothing wrong with pointing out shortfalls in vaccine rollout
Author

Publish Date

Wed, 19 May 2021, 1:58PM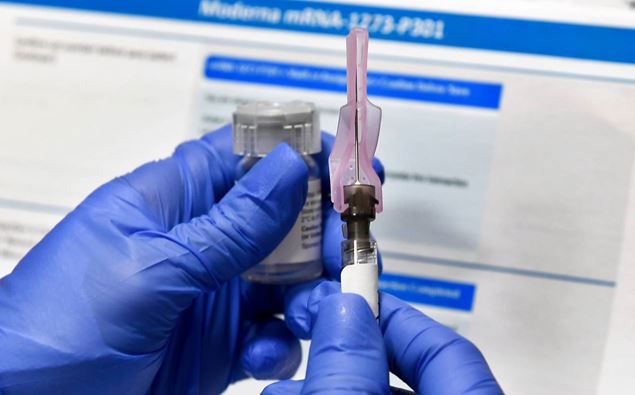 Kerre McIvor: Nothing wrong with pointing out shortfalls in vaccine rollout
Author

Publish Date

Wed, 19 May 2021, 1:58PM
The Auditor General has taken a proactive approach to New Zealand's vaccination rollout, and taken a long hard look at whether the health sector could meet the government's goal of vaccinating as many people as possible over the age of 16 by the end of the year. 
And in news that won't surprise you, the Auditor General has found the process wanting.  There was some good early progress, in that at the time of the audit; nearly 400 thousand doses had been administered. 
But John Ryan, the Auditor General, says what is in place right now won't be nearly enough when the programme is ramped up. 
He found that the Health Ministry had an awful lot of work to do. Some aspects of the plan weren't fully developed, information systems are still being worked on, there are concerns about the number of vaccinators and also concerns about the distribution model. 
Covid Response Minister Chris Hipkins did a good job defending the programme, I thought, when he came on the MHB this morning.
But ultimately, none of this is new is it? 
Yet again, it's an example of people on the ground knowing exactly what's happening and months later, a report comes out confirming it. 
Remember the people who rang in and the texts I read out from people who had applied to be vaccinators? They were trained nurses either working or retired, who'd put up their hands to help and had heard nothing, zilch, back. 
And yet again, it's a case of over promising and under delivering, gold standard?  Not even gold plated. 
Look, plenty of countries are struggling to get their vaccination programmes right. The UK has provided a first vaccination to more than 40% of its population, whereas the EU is stuck around 12-14%.  
Japan's Covid-19 vaccine chief has blamed a rigid drug approval system for a slow inoculation campaign that is relying on only one approved shot. The delay, along with a host of logistical problems, has meant Japan has inoculated just 2.9% of its population, the lowest rate among wealthy countries. 
So we're not alone in struggling to roll out the programme quickly and efficiently, but could we do better?  Of course we could, and there's no problem in pointing that out.