Kerre McIvor: It's time to revisit the idea of private MIQ facilities
Author

Publish Date

Mon, 26 Jul 2021, 2:19PM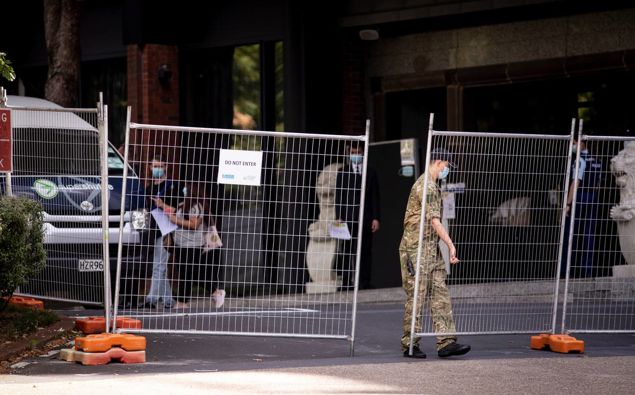 Kerre McIvor: It's time to revisit the idea of private MIQ facilities
Author

Publish Date

Mon, 26 Jul 2021, 2:19PM
The ACT party is set to release its economic policy later this morning but David Seymour has already revealed one of its platforms - allowing privately run MIQ facilities for vaccinated travellers - something he says would ease the squeeze on MIQ and that would also throw a bone to hotels struggling as border closures continue. 
The idea's been doing the rounds since we first started requiring returning New Zealanders to quarantine and gained impetus once we started charging - surely if you're being pinged  you should get to choose between backpacker, midrange or luxury quarantining. 
The government rejected the idea because of the health and security measures needed but eighteen months on, David Seymour says it's time to revisit the idea.
He says it would bring back international students and much needed skilled labour and it would be limited to vaccinated people, both staff and contractors, and saliva tests would be needed every couple of days. 
Hotels wishing to take part would have to be licenced and could lose their licence if they breached conditions. 
Unlike the government run model, it would be based on full cost recovery as well as a profit margin. 
So it wouldn't be cheap. 
But it would be an option. 
And surely that's what we need to start looking at - options. 
There was an interesting piece on Newshub over the weekend, with Professor Des Gorman calling for an expert group to take over the Covid-19 response from politicians. 
He said, and he's right, one of the problems with the politicisation of any health response is that it's hard enough to manage the health risk and the economic risk, but when you have electoral risk as well, it becomes very difficult. 
He says that we need to start shifting the way we govern and manage the pandemic - he points to ACC and the Super Fund and says these are kept at arm's length from politics - there's an expert governance group in control. 
And that he says is what needs to be done with Covid, the government should get out of the way of people who are actually experts. 
Amen. 
The government needs to stop using Covid as an excuse and as its get out of jail free card. 
It's got some ambitious schemes on the table - three waters, reformation of RMA, restructuring of the public health system and you would think, now that we have accepted there is a way of managing Covid and now that our imperfect vaccination roll out is underway, that they can hand over the Covid response to a panel of suitably cautious experts.