Kerre McIvor: Is a big minimum wage boost really the answer?
Author

Publish Date

Tue, 24 Nov 2020, 4:05PM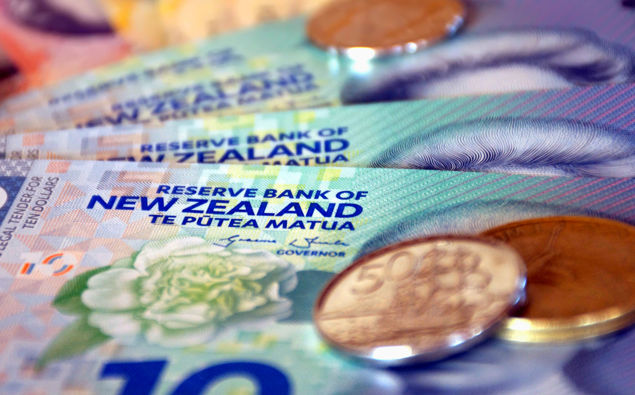 Kerre McIvor: Is a big minimum wage boost really the answer?
Author

Publish Date

Tue, 24 Nov 2020, 4:05PM
I'm sure the Helen Clark Foundation and the NZIER mean well with their calls for a big minimum wage boost. 
They say the fallout from Covid - the lack of skilled migrants coming into the country; the cheap money that's gushing from the money fountain in Wellington - means that we're in a unique position to build a more inclusive economy that shares the gains. 
NZIER deputy chief executive Todd Krebble says the impact of the Covid has not been felt equally - young people, women, people in particular sectors like tourism and hospitality, Maori and Pasifika are all doing it far tougher than the rest of the population. 
So he's calling for a shift to "predistribution" – backing people from the outset with good wages and investment in them, rather than the current benefit system of redistribution to those who fell behind. 
He also says that with money never having been cheaper, this is a brilliant time to invest in capital equipment and upskilling staff. He told Mike Hosking that increasing the
Is it really that simple, though?  Pay people more and they'll work harder?  Invest in more modern plant equipment and you'll make more stuff that you can sell for more profit that you can then reinvest in your people?
I'm not a business owner but I remember an old boss of mine saying he loved it when people had kids and got mortgages.  It made them terrified and very grateful to have their jobs, he said. 
Which brings us back to housing affordability.  At the moment all roads lead to housing affordability.  If people have houses they are more settled.  They're more invested in their jobs and their communities.  I don't think it is as simple as pay them more, you'll get more out of them. 
I do believe in retraining and helping people who are economic casualties of Covid into new jobs.  But is that the responsibility of business?  Surely that's a government responsibility. 
Anyway, as I say I'm not a business owner, and Todd Krebble hasn't been either according to his CV.  Undoubtedly a very clever man but seems to have only worked in government departments and UN institutions.  
Every single small and medium business owner I've heard ring this show understands the importance of looking after their staff.
Many of them during those particularly difficult times in lockdown were more worried about their employees then they were about themselves.
Every single one of them cares about their staff, and I find it hard to believe, given the attitudes I've heard, that they'd be paying them any worse than they thought they could get away with. They are investing in their people