Kerre McIvor: In this instance, Sonny Fatupaito has something to offer
Author

Publish Date

Wed, 6 Oct 2021, 12:16PM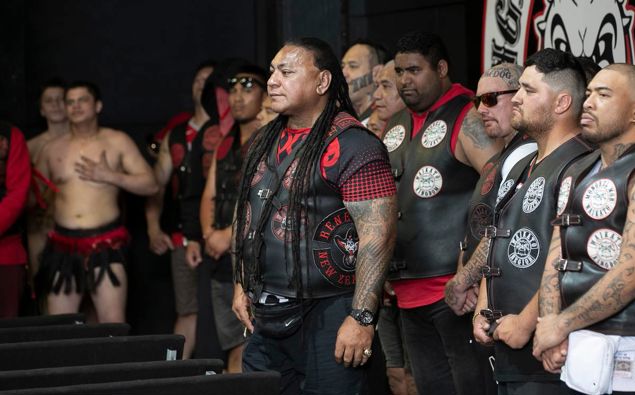 Follow the podcast on
Kerre McIvor: In this instance, Sonny Fatupaito has something to offer
Author

Publish Date

Wed, 6 Oct 2021, 12:16PM
The headline this morning was that a Mongrel Mob boss was granted an essential worker exemption to travel to Auckland. 
Sonny Fatupaito, from the Mongrel Mob Kingdom in the Waikato, travelled in and out of Auckland last weekend. 
The PM was asked about this this morning on Radio Hauraki, after a track from Queens of the Stone Age and a question as to which vacuum cleaner she and Clarke used, and what would she recommend, Jeremy Wells asked her about the headline.
I can imagine that if you are someone who is desperate to get across the border to see family and friends, or who has been denied essential worker status and is watching your business flounder, this would set your teeth on edge. 
This news has probably completely rarked up those who believe, justifiably, that this Police Commission and this government is soft on gangs.  But I have to say, in this case, I support the decision. 
I agree with the PM.   Contact tracers who are on minimum 20 bucks, median 27 dollars per hour, are unlikely to get the information required from gang members with Covid. 
Sonny Fatupaito will. 
According to a press statement released to selected media:
"This work initially started with a cluster at the Assembly of God Church in Manukau which then extended to a Mongrel Mob Kingdom Chapter based in Auckland.
This required immediate intervention from the senior leadership in the Waikato Kingdom, and this onsite intervention ensured compliance and welfare assistance was provided as needed. The Kingdom has collaborated closely with providers South Seas Healthcare and The Cause Collective based in South Auckland.
A request for assistance from the Crisis Management Team in South Auckland was made to Sonny, to facilitate the process of members and their whānau being tested. Sonny was given exemption to cross the Auckland boundary, to complete this essential work, this travel was conducted under strict Covid-19 protocols enforced by Health Authorities and the Police.
The high-level of risk is far from over, the Mongrel Mob Kingdom will be facilitating further educational health programs in the Waikato. To this end, a Covid-19 Education Workshop on 16 October will be held in Hopuhopu, with indigenous health experts, Dr Rawiri McKree Jansen from Te Ropu Whakakaupapa Uruta (National Māori Pandemic Group) and Associate Professor, Collin Tukuitonga from the Public Health department at the University of Auckland.
This event is designed to give our members and their whānau, accurate and relevant information towards protecting their whānau from Covid-19 and will give our members the opportunity to question the experts, particularly surrounding much of the online social media content about the Covid vaccine. The event will also include a pop-up vaccination site for members wanting to vaccinate themselves and their whānau."
I know it must seem galling to see a gang leader get an essential worker exemption - but hey, at least he applied for one, rather than using the underground railway other gang members do. 
And none of us will be travelling around the country any time soon unless controlling the community spread and overcoming vaccine hesitancy is achieved. 
So, in this instance, Sonny Fatupaito has more to offer than that posturing narcissist Brian Tamaki.