Kerre McIvor: I'm not too sure how long people can hang on in Level 4
Author

Publish Date

Mon, 20 Sep 2021, 12:14PM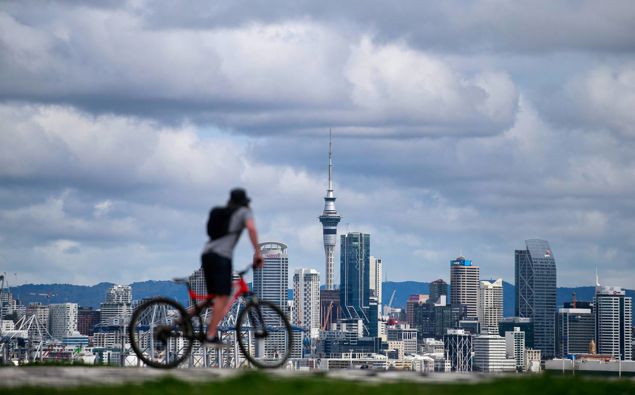 Kerre McIvor: I'm not too sure how long people can hang on in Level 4
Author

Publish Date

Mon, 20 Sep 2021, 12:14PM
Just when it was looking promising for Auckland to move down a fraction of a level, giving us the welcome morale booster of click and collect shopping - why in heaven's name can't we buy books in Level 4 - along comes the news that Waikato has three positive cases of Covid, including two children one of whom was symptomatic while at school.  
If the PM faffs around and holds everyone in suspense while taking ten minutes to praise a group of essential workers, to thank Auckland and to update the vaccination rates, I will probably have a cardiac infarction.  
Just give us the news - good or bad and let us deal with it.  
I cannot believe that people haven't been able to cross the Auckland Waikato border to attend funerals - and yet an Auckland prisoner is remanded out of the region.  
Explain that one.  
So now we've got all the experts piping up telling us this exposure complicates things and makes it a very difficult decision for the government and so on and so forth.  
And I'm absolutely sure it does.  
We have an under resourced public health system that will struggle to deal with a significant outbreak and given that not enough people have been vaccinated to let the virus rip, we are going to have to be cautious. 
But people who have been doing it tough, been doing the hard yards - I'm not too sure how long they can hang on.  
We have a public health system that cannot deal with a pandemic and that's the fault of successive governments; we have a woefully inadequate MIQ system - unless you're a top tier sportsman; we have a failure of our immigration department where criminals are given residency and GPs return to their home countries because they can't get certainty about their future - businesses are doing their bit but they are being let down by an inefficient government.  
How else can you explain our MIQ system and the fact that businesses and our DHBs are screaming for experienced staff and immigration won't let them in?  
So many people are white knuckling it through  this lockdown while bureaucrats and government officials make knuckle headed decisions that render their sacrifice meaningless.