Kerre McIvor: How many people are going to ditch gridlocked Auckland?
Author

Publish Date

Tue, 22 Sep 2020, 3:00PM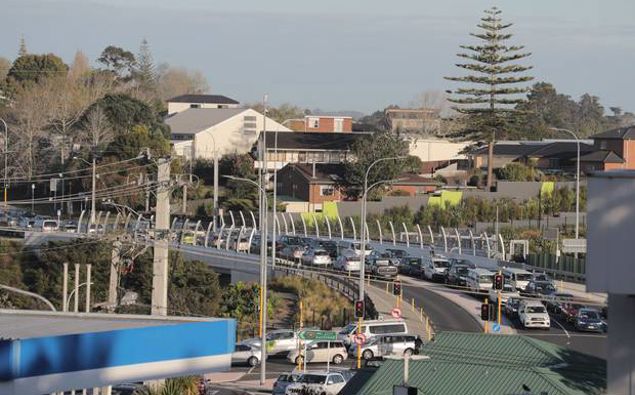 Kerre McIvor: How many people are going to ditch gridlocked Auckland?
Author

Publish Date

Tue, 22 Sep 2020, 3:00PM
Just when you thought it was safe to begin moving out of Lockdown 2.5, New Zealand's most populous city moves into Gridlock 1.0. 
I have mercifully been spared the horrors of trying to move around Auckland, which is congested at the best of times.  With the Harbour Bridge out of action - at least, extremely limited in its function – travelling around the city is an absolute nightmare from the stories I've been hearing. 
An hour and ten to travel two kilometres in the inner city.  I can't even begin to imagine what this is doing to the region's productivity coming hard on the heels of a lockdown - never has a reason for a Plan B Harbour crossing been more evident. 
The PM seems to suggest that is a one off - just one of those unfortunate accidents, but it's been obvious for some time that the region is vulnerable with just one harbour bridge. 
Back in 2013, in a speech to the Auckland Chamber of Commerce at the Sky City Convention Centre, John Key said congestion on the Auckland Harbour Bridge was already a problem in the peak periods. Traffic forecasts indicated that, as the Auckland economy grew, this would increasingly spread throughout the working day.
"So a new harbour crossing is likely to be needed between 2025 and 2030. A new crossing will address the issues I have just mentioned and provide for the expected growth in Auckland's population and economy," Key said.
"The Government agrees with the Auckland Council that the next crossing should be a tunnel."
And Chamber of Commerce ceo Michael Barnett says the accident - a freak gust of wind upturning a truck on Auckland Harbour Bridge damaging its centre strut to force lane closures for weeks on end – was a disaster waiting to happen and is another example of how we have no Plan B.
More and more people just want to get out of a gridlocked city. I've heard anecdotally from real estate agents and friends with young family members that they have a gutsful. This is no life. Sitting in traffic is not how you want to spend most of your day, and people are moving out to the regions.
If you are one of those caught up in the snarl because you have to be, if you have tried to come up with your own Plan B in the absence from successive governments and councils, how are you managing, and how many of you just up sticks and get out?