Kerre McIvor: Have a Budget wishlist? I wouldn't hold my breath
Publish Date

Thu, 20 May 2021, 12:49PM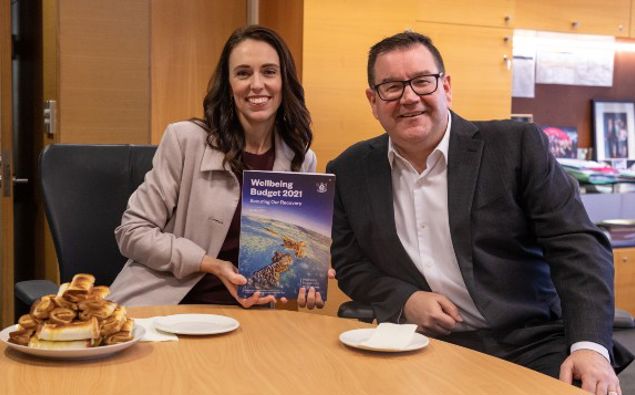 Kerre McIvor: Have a Budget wishlist? I wouldn't hold my breath
Publish Date

Thu, 20 May 2021, 12:49PM
Greens MP Julie Anne Genter wants this government to spend like there's no tomorrow. 
She reckons this is a once in a lifetime opportunity to borrow cheap money and invest in climate change technology and reducing child poverty, and tackle the really big issues that governments have been too politically chary of to invest in. 
The argument seems to be, that in the midst of a pandemic, we can reset the world and create a New Zealand that is a Utopian paradise. 
Andrew Kelleher on the other hand, said on the Mike Hosking Breakfast now is the time to reduce debt and keep some money in the coffers for another rainy day. 
Goodness knows we've needed those reserves over the decades; the GFC, Christchurch rebuild and now the pandemic. 
Simon Wilson from the NZ Herald wants benefits raised by 50 per cent, he says benefits should be a measure of financial security and opportunity and he's backed in this by the Children's Commissioner. 
And transport and infrastructure consultant Barney Irvine told Mike Hosking he'd also like to see more investment in roading from today's budget.
Matthew Tukaki wants to see something for your average worker, the guy and girl that get squeezed every which way with little relief.
So there we go, everyone wants something from this budget and it's hardly surprising, given this government has shaken the money tree at every opportunity. 
I get that this government is behaving like a Labour government.  Now that they don't have the constraints of a New Zealand First handbrake, they plan on introducing the sort of policies they have studied, theorised about and dreamed of since this cabinet entered politics twenty odd years ago. 
This is their time to put into practice everything they've studied and everything they believe.  Yet again, a Labour government is going to use the country as a social experiment just like the Lange-Douglas did all those years ago. 
So, all those industries and business sector spokespeople looking, not for handouts, but for investment in their sectors so they can become more productive?
Yeah, nah.  I wouldn't be holding my breath.