Kerre McIvor: Government has a long way to go in convincing us to go green
Author

Publish Date

Thu, 3 Dec 2020, 12:49PM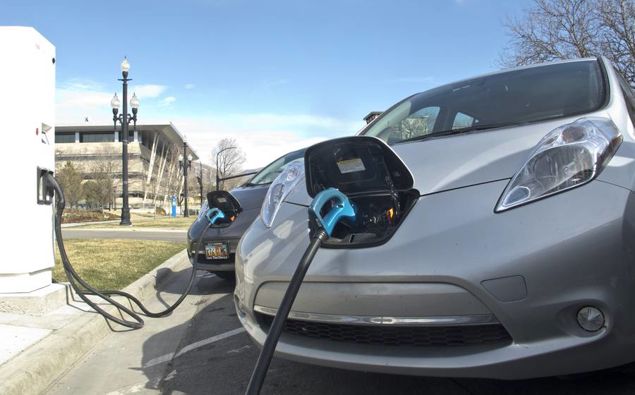 Kerre McIvor: Government has a long way to go in convincing us to go green
Author

Publish Date

Thu, 3 Dec 2020, 12:49PM
If Santa's listening, I wouldn't mind a Tesla for Christmas. 
They're gorgeous looking cars, and by all accounts, go like stink.  But I wouldn't be able to head up to the Hokianga in it.  Wouldn't be much use on the metal roads or for actually doing any grunt work.  You wouldn't see many of them with pigs tied to the bonnet outside the Opononi pub.
Yesterday, while announcing a climate emergency, the PM also announced that The Government will require all its agencies and ministries to exclusively buy electric vehicles and will mandate all public sector buildings to be up to a "green standard". 
That should put an end to police chases then: the police will hardly be able to go after boy racers if they're putting along in their Noddy cars, will they?  
The commitments mean Government agencies will be required to measure, verify and report emissions annually.
They will also need to set gross emissions reduction targets, as well as introducing a plan for how they will reduce emissions.
When it comes to vehicles, Government agencies will be required to "optimise their car fleet" by purchasing electric vehicles or hybrids where EVs are not appropriate for the required use.
That is unless their operational requirements or other circumstances require – such as military vehicles where there is no electric alternatives.
As well as this, Ardern has announced that the Government has begun phasing out coal boilers in its ministries and agencies.
There are roughly 200 coal-fired boilers currently heating water and buildings in the State Sector – the largest and most active will be phased out first.
This, and the purchasing of a greener fleet, will be funded through the previously announced $200 million State Sector Decarbonisation Fund.
There is no doubt that the creation of clean energy, the monitoring of waste, the drive to reduce emissions is a good thing - if only they would take that same energy to reduce waste in spending within the government departments.
The government believes this is the way of the future, that the days of the bogan fanging round town in the gas guzzling V8s are numbered, that they will go the way of the dodo. But they've got a long way to go, as the top 10 new vehicles sold in this country were gas guzzlers.