Kerre McIvor: Apology over dawn raids is long overdue
Author

Publish Date

Tue, 15 Jun 2021, 9:09PM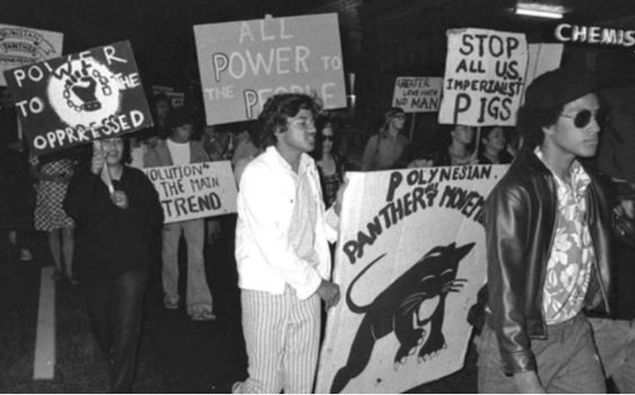 Kerre McIvor: Apology over dawn raids is long overdue
Author

Publish Date

Tue, 15 Jun 2021, 9:09PM
 Surely there is no reasonable person who would object to the government apologising for the way Pacifica people were treated during the 1970s when they were subjected to the dawn raids.   
It was a time when the New Zealand Police was instructed by the government to enter homes and/or stop people on the street and ask for permits, visas, passports – anything that proved a person's right to be in the country. 
Even though, technically, everyone in the country was covered by this stop and search, it was applied almost exclusively to Pacific Islanders, even though during the 1970s and into the 1980s the bulk of overstayers (individuals who remained in New Zealand after the expiry of their visas) were from Europe or North America. 
The islands had always provided New Zealand with a source of cheap labour, immigrants who were willing to do the jobs New Zealanders didn't want to do. 
For the people of the Pacific, they came to New Zealand for job opportunities, money, and most importantly their children's education, which was viewed as the key to success in life. A proportion of wages earned in New Zealand were sent back to the Pacific, allowing some families to build new homes. For a time, it was win win. 
But then in the 70s New Zealand's economy suffered a couple of devastating body blows -  In 1973 New Zealand's major trading partner, the United Kingdom, joined the European Economic Community, severely impacting New Zealand's export economy.
That same year, Middle Eastern oil producers slashed production and crude oil prices soared from US$3 a barrel to nearly US$20 virtually overnight. Like most industrialised economies, New Zealand relied heavily on oil imports and suffered severe consequences.
Higher petrol prices meant higher freight costs, higher costs for goods and inevitably, higher retail prices. Unemployment was also rising, at the same time as increasing numbers of Pacific Islanders were arriving in New Zealand on visitors' permits. Many remained in the country to work.
As unemployment levels grew, these 'overstayers' became scapegoats for those looking for someone or something to blame for the social and economic problems facing the country. Pacific Islanders were often falsely portrayed in the media as taking New Zealanders' jobs away from them.  And thus it began. 
I can't imagine how terrifying it must have been to have been subjected to a dawn raid.  But you could see the pain was still very real for those who had been raided.  Minister for Pacific Peoples Aupito William Sio, who stood alongside the PM when she announced there would be an apology, wiped away tears as he talked about the raid on his family home when he was a teenager and how seeing his father, a leader at the Samoan Catholic Church in Otara being reduced to a helpless victim in the face of the police invasion. 
The dawn raids were a stain on New Zealand's history and an apology is long overdue.