Kerre McIvor: Academics and ideologues have taken over our education system
Author

Publish Date

Wed, 7 Oct 2020, 3:55PM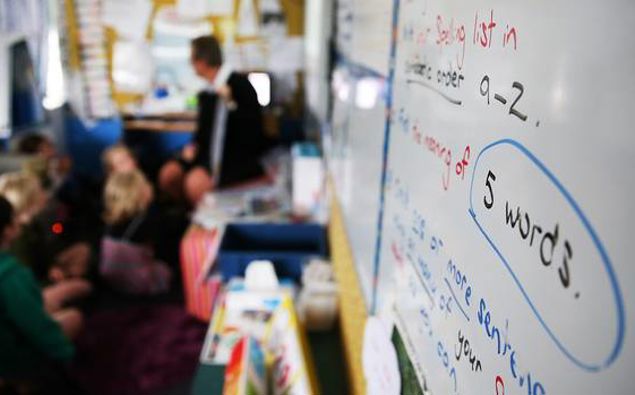 Kerre McIvor: Academics and ideologues have taken over our education system
Author

Publish Date

Wed, 7 Oct 2020, 3:55PM
I have been banging on about this for years.  A new report from the New Zealand Initiative backs up everything I've ever thought of about our education system.
What it says is that New Zealand's education system is a mess, riddled with unscientific ideas and seduced by child-centred orthodoxy, according to the new research.
Amen. I have said that before but not as eloquently.
Falling from its height as the envy of the world just twenty years ago, the Ministry of Education has let New Zealand's education system unravel by turning the focus away from teaching knowledge and on to 21st-century "competencies."
Author Briar Lipson outlined just what's gone wrong in the Mike Hosking Breakfast this morning. She said that New Zealand has gone from being the envy to
"Our 15year olds perform the way 13 ½ year olds did in maths 20 years ago."
Lipson says that the pendulum has swung too far to letting kids have more of a say in their education, while other countries have realised their mistakes.
"We're just gone too far in the other direction," she says.
This is everything I've always thought. 
There was a time when a child could come into New Zealand's education system and it wouldn't matter where they were in the country or how poorly prepared they were when they came into the new entrants - they had a chance. Education was a way up and a way out.
A New Zealand education could set a child up for life.  I know of so many scientists and artists and writers who came from tiny rural schools who were inspired by their teachers, who didn't just believe they could foot it amongst the best in the world, they actually could. 
 I have been appalled at education being hijacked by ideologues - education shouldn't be about fashion.  It shouldn't be about academics egos, fighting to get their particular view entrenched in the education system. It should never be about the subject of competing theories. 
You don't have fashions in medicine.  You have advances - but you don't have fashions.  Medicine too isn't patient led.  It's about best practice.  And that's what education should be about.