Kerre McIvor: Purpose-built MIQ facility the price of living with Covid
Author

Publish Date

Mon, 22 Feb 2021, 2:18PM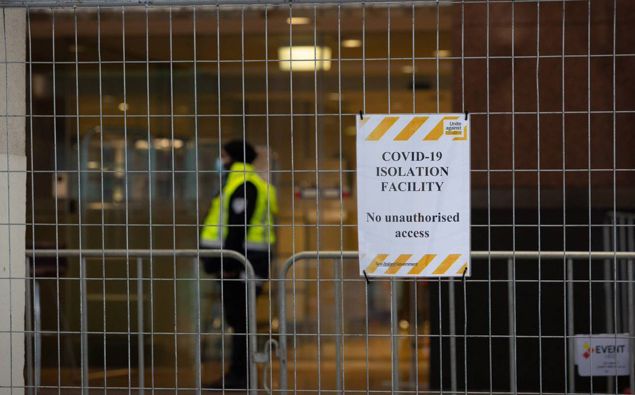 Kerre McIvor: Purpose-built MIQ facility the price of living with Covid
Author

Publish Date

Mon, 22 Feb 2021, 2:18PM
Calls for a purpose built quarantine centre that is located miles away from our cities and our biggest population masses are growing. 
All the big names in immunology - Nick Wilson, Des Gorman and Michael Baker - have said its absolute madness to house returnees carrying the different Covid strains into hotels in our biggest cities. 
We have 18 hotels in Auckland, three in Hamilton, two in Wellington and six in Christchurch - our most populous cities and we bang quarantine facilities smack bang in the middle of them. 
People are people and, despite the very best of intentions, accidents happen, and people, on occasion, will behave badly.  Since the army have taken over the running of the hotels, there haven't been quite as many returnees going walkabout and popping into their local Countdown but nonetheless the possibility is always there - and once the Covid cooties are out and about, the ramifications of Covid in the community are devastating.
Now National's Covid spokesman Chris Bishop has jumped on the bandwagon and called for a purpose built facility on the outskirts of Auckland. 
He says, and he's quite right and nobody would disagree, that NZ can't afford to keep yo-yoing in and out of lockdown and the Auckland economy can't afford to keep bleeding $30 million a day. 
While employees probably enjoyed their three days off this week in Auckland, it's caused major disruption in the city and indeed for the rest of the country. 
We're going to have to learn to live with Covid - vaccinations or no vaccinations - and if that means forking out for a purpose built quarantine facility, then that's the price of living with this virus.
Listen above as Chris Bishop joins Kerre McIvor to discuss his proposal