Government decides not to ban private sale of fireworks
Author

Publish Date

Thu, 20 Aug 2020, 5:21PM
Government decides not to ban private sale of fireworks
Author

Publish Date

Thu, 20 Aug 2020, 5:21PM
There will be no ban on the private sale and use of fireworks.
Last year, a parliamentary select committee heard submissions on a potential ban after three separate petitions to ban fireworks sales garnered thousands of signatures.
This week, the committee has decided to leave regulations and the current law unchanged.
Auckland Council early last year voted in favour of asking the Government to ban the private sale of fireworks.
Auckland councillor and dog owner advocate Cathy Casey told Kerre McIvor it's unacceptable that the law won't be changed.
"We need help to solve a problem that harms children, harms animals, puts enormous pressure on our emergency services, and puts enormous pressure on our maunga."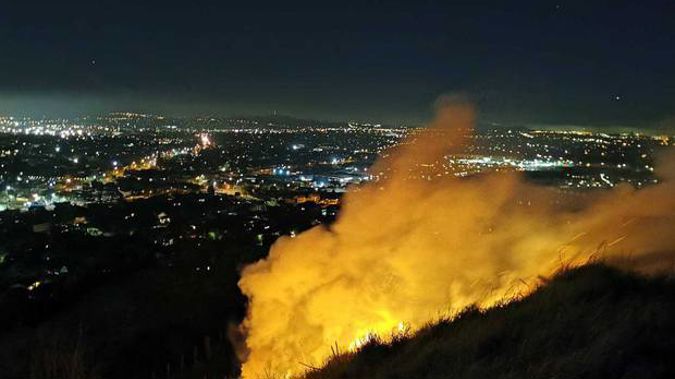 A number of fire crews responded to the blaze on Mt Wellington last night. Photo / Will Trafford
During Guy Fawkes celebrations last November, fire crews have put out a huge blaze on Auckland's Mt Wellington, while firefighters were called to more than 50 fireworks-related blazes throughout the country overnight.
Auckland Council's plea to the Government received enormous support. Of the 7997 people who submitted on whether the council should call on the Government to ban fireworks, 89 per cent were in favour of it.