NZ Exclusive: Sir Barry Gibb talks to Tim Roxborogh about his new album Greenfields
Author

Publish Date

Sat, 9 Jan 2021, 1:49pm
Follow the podcast on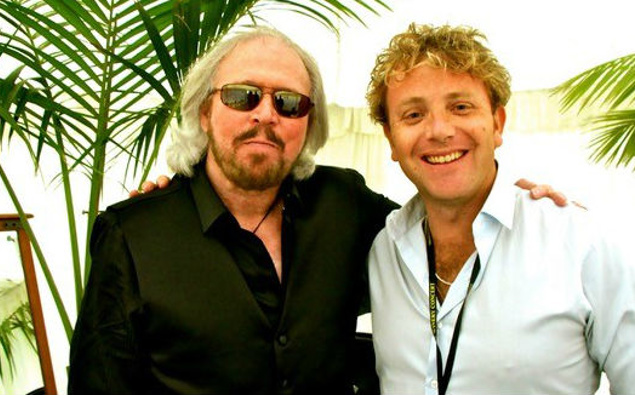 NZ Exclusive: Sir Barry Gibb talks to Tim Roxborogh about his new album Greenfields
Author

Publish Date

Sat, 9 Jan 2021, 1:49pm
It's been five years since Sir Barry Gibb, of the record-breaking pop group the Bee Gees, last released a solo album - but he's ringing in the New Year with his brand new country duets album Greenfields. 
The album features some of the biggest names in country and Americana - including Dolly Parton, Keith Urban, Alison Krauss, Sheryl Crown, Jason Isbell, Olivia Newton-John and many more - Greenfields reimagines classics from the Bee Gees enormous catalogue. 
Recorded in Nashville with the Grammy award-winning producer Dave Cobb at the iconic RCA studios, the album has already shot to number one on the Amazon best-sellers list on pre-orders alone - which Sir Barry says is a first for him. 
In a New Zealand exclusive, Sir Barry joined Newstalk ZB's Tim Roxborogh - who has been a lifelong fan and friend of the Gibb family since meeting them in 1999 at Western Springs - to talk about working with Keith Urban, why Dolly Parton brings people to tears and what he remembers about the first time he met Olivia Newton-John.
He also explained the thrill of recording in the same studio as so many of his heroes, from Elvis Presley to Waylon Jennings to the Everly Brothers. 
In addition to Greenfields, Sir Barry talked about his rumoured upcoming autobiography, the Bee Gees biopic that's in the pipeline and why he says the emotion of losing his brothers means he can't watch the new documentary about the Bee Gees, How Can You Mend A Broken Heart.  
LISTEN ABOVE