Hawke's Bay's British Car Museum - and its 500 cars - up for sale
Author

Publish Date

Mon, 7 Jun 2021, 1:50PM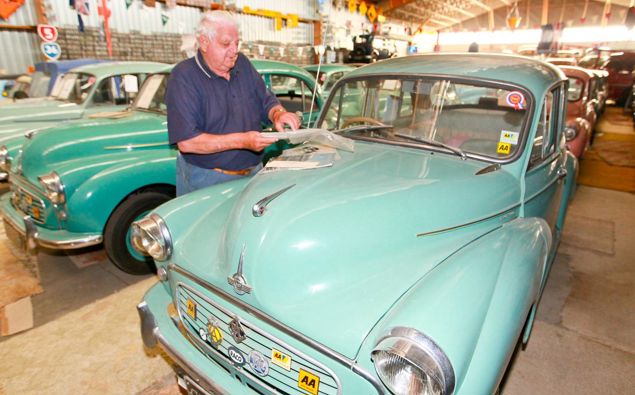 Hawke's Bay's British Car Museum - and its 500 cars - up for sale
Author

Publish Date

Mon, 7 Jun 2021, 1:50PM
The world's largest treasure trove of British cars is up for sale in Hawke's Bay in the hope the museum they belonged to can once again be opened to the public.
It features hundreds of cars - from Morris Minors, to Austins, Vauxhalls and Triumphs - literally stacked on top of one another
They were brought together by the late car aficionado Ian Hope. His nephew Mark Hope told Tim Dower that the cars are known for leaking oil and smelling like it, but that's why they love them.
"When you walk through that place, the feeling you get is amazing.
"It's an incredible feat that Ian has achieved."
He says they need someone with the same passion Ian had to take over the museum, and they need to make it safer to be open for the public. 
LISTEN ABOVE