Donald Trump set to be impeached for a second time
Author

Publish Date

Thu, 14 Jan 2021, 9:54AM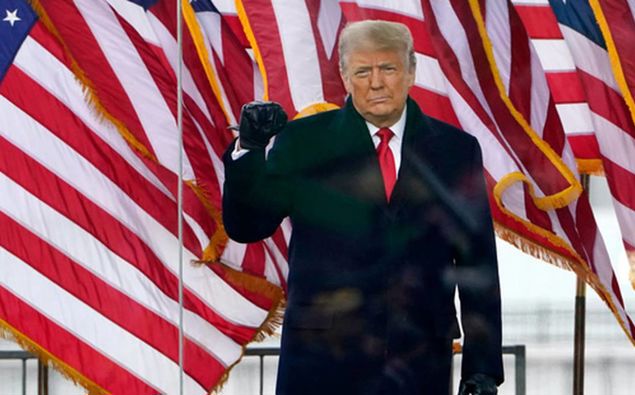 Donald Trump set to be impeached for a second time
Author

Publish Date

Thu, 14 Jan 2021, 9:54AM
At least six Republicans in the House of Representatives have indicated they will vote to impeach US President Donald Trump, it has been reported.
A historic debate is underway in the House over whether to impeach him.
Republican Rep. Dan Newhouse of Washington, tweeted his statement where he indicated he we vote in favour of impeachment.
"Turning a blind eye to this brutal assault on our Republic is not an option," Newhouse stated.
"There is no excuse for President Trump's actions.
"Others, including myself, are responsible for not speaking out sooner — before the President misinformed and inflamed a violent mob," Newhouse said.
"The President took an oath to defend the Constitution against all enemies, foreign and domestic. Last week, there was a domestic threat at the door of the Capitol, and he did nothing to stop it. That is why with a heavy heart and clear resolve, I will vote yes on these articles of impeachment," he said.
Newhouse now joins other Republicans who have said they will vote to impeach Trump. At least six have said they will break ranks.
These are the Republicans who say they will vote for impeachment so far:
Rep. Dan Newhouse of Washington
Rep. John Katko of New York
Rep. Jamie Herrera Beutler of Washington
Rep. Adam Kinzinger of Illinois
Rep. Fred Upton of Michigan
Rep. Liz Cheney of Wyoming