Heather du Plessis-Allan: NSW cluster could decide future of our travel bubble
Author

Publish Date

Fri, 18 Dec 2020, 6:59PM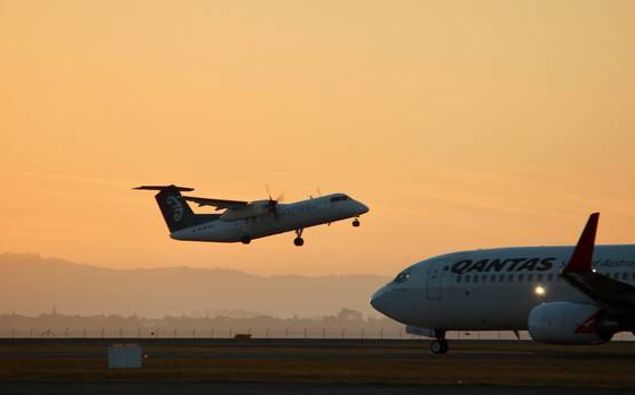 Heather du Plessis-Allan: NSW cluster could decide future of our travel bubble
Author

Publish Date

Fri, 18 Dec 2020, 6:59PM
Tell you what, there will be quite a few people on this side of the Tasman carefully watching what's happening with the Covid outbreak in Sydney, because I suspect that this will either make or break the idea of a Trans-Tasman bubble by March next year. 
Because if they can get on top of this, while still maintaining travel between states, then that should make our Government - and worried Kiwis - feel more comfortable about the risk of opening up to Australia. 
But, if this starts spreading beyond NSW, then it's probably going to do a huge amount of damage to the plan for that free travel early in the year. 
Already one person from NSW has flown to Queensland with the virus. Now that in and of itself is not reason to call the whole thing off.
I think we've already learned that cases do slip across the border from time to time, and if they can be controlled, like we do, then it's not a huge worry.
So watch what happens in Queensland to see if that's a lone case. 
How this is playing out with the various Australian states is probably exactly how it would play out with us if have quarantine-free travel with Australia. 
Which is that we likely would not be able to close our border completely if there was an outbreak in Australia.  We'd possibly have thousands of Kiwis over there so we'd still have to get them home.  So the most likely response from us would be to let them in and then ask them to quarantine eat home for 14 days. 
This seems to be what the Australian states are doing.  None of them have shut their borders to NSW completely.  Most of them are asking people who have been in the hotspot region, which is the northern beaches, to quarantine for 14 days either in hotel quarantine or at home.  Western Australia though is forcing everyone coming in from NSW to quarantine 
I think we all know it's not really an option to keep Australians out until we're all vaccinated. Health Minister Andrew Little told us yesterday that's at least a year away. 
So, fingers crossed the Australian states handle this outbreak well enough to give us confidence to join their free travel in the new year.