Heather du Plessis-Allan: M. bovis study shows bureaucrats don't know how to deal with farmers
Author

Publish Date

Tue, 22 Jun 2021, 4:49PM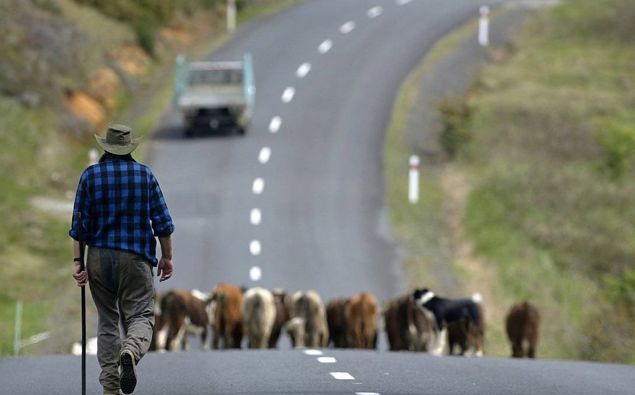 Heather du Plessis-Allan: M. bovis study shows bureaucrats don't know how to deal with farmers
Author

Publish Date

Tue, 22 Jun 2021, 4:49PM
If you want a perfect example of suits in Wellington turning up on the farm with no idea, just have a look at the study into how badly the bureaucrats treated farmers and money during the bovis eradication programme.
The University of Otago researchers who did this study reckon they had farmers breaking down when they turned up to talk about their experiences.
Remember these are farmers, people who typically don't show a helluva lot of emotion, arguably especially not in front of a pair of strangers. That is how awful this was for them.
One farmer told the researchers he can't even remember the birth of his first child, it was that traumatic.  He's now given up farming because of it.
Another says he was still in the milking shed when the pet food guys turned up and started shooting his animals and cutting their throats in the yard.
Another said he was told he'd have to have his shed cleaned out.
Sounds like the bureaucrats had no idea what that actually meant and that it was going to cost $150,000.
He said the shed was old anyway and for 70,000 – half the price - they could knock it down and build another one.
MPI said no, they couldn't be seen leaving him with a new shed – even if it cost half the amount of taxpayer money – and so they had it cleaned.
One farmer said his staff were paid to sit at a table disinfecting and scrubbing individual screws.  Screws.  For goodness sake, what is a box of screws worth? 
Quite rightly, the researchers have slammed MPI for this.  They've called it 'inhumane', 'intrusive' and 'impractical'.  They say local knowledge and expertise was ignored - which basically means people who don't know how to farm started instructing the farmers – and the bureaucratic process was inefficient.  
Ultimately the eradication has been successful and for that MPI deserves some praise, but I suspect more praise needs to go to the farmers who went through more pain and frustration than any of us realised.