Heather du Plessis-Allan: Judith Collins may be on the losing side, but she has guts
Author

Publish Date

Fri, 16 Oct 2020, 5:33PM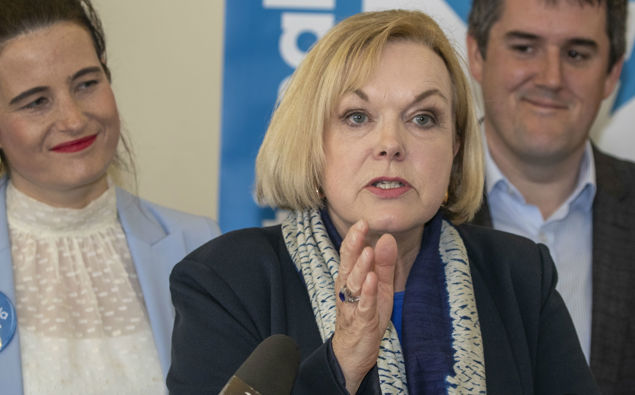 Heather du Plessis-Allan: Judith Collins may be on the losing side, but she has guts
Author

Publish Date

Fri, 16 Oct 2020, 5:33PM
Watching the final leaders' debate, I felt both sorry for Judith Collins, and respect for what she's done this campaign. 
Imagine the strength of character it takes to front up for the cameras and smile your way through a debate, and do your best to look confident, when you know how badly your party's doing in the polls? 
Regardless of what you think of her personally or of her politics, her performance has been admirable. Campaigning on the losing side is not an easy job. 
Look at what happened to the guy who did the job before her.  Todd Muller ended up having panic attacks and couldn't get out of bed, and he didn't have to deal with half the level of crap Judith Collins has had to deal with, a lot of which was handed to her by traitors within her own party trying to undermine her. 
It hasn't been a perfect campaign for Collins.  She's made mis-steps and pulled stunts that felt desperate. Maybe that's because she was desperate. Her own team, including Denise Lee, did their bit to sabotage National's chances this election. 
But, still, she sat there last night and gave it one last go, with a smile. 
It's easy to smile when you're winning.  It's a lot harder to smile when you're losing.  That takes guts.  Collins has obviously got guts in spades.