Heather du Plessis-Allan: Business leaders need to stop pulling punches on Govt criticism
Author

Publish Date

Tue, 2 Mar 2021, 6:35PM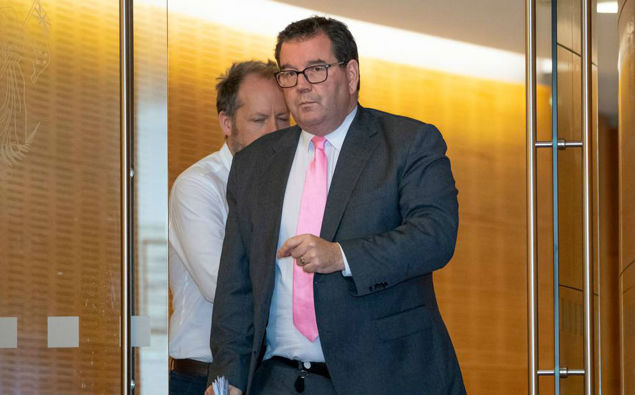 Follow the podcast on
Heather du Plessis-Allan: Business leaders need to stop pulling punches on Govt criticism
Author

Publish Date

Tue, 2 Mar 2021, 6:35PM
Business leaders are going to have to be a little more courageous if they want anybody to care about the struggles that they're having with the government at the moment.
Because from what I can see, they're pulling their punches.
This morning, the embargo lifted on the fact that some of our most distinguished and senior members of the business community - Joan Withers, chair of The Warehouse Group, Patrick Strange, chair of Auckland Airport and Chorus, Rob Campbell, chair of SkyCity and Tourism Holdings - have joined together to call on the government for more transparency on how the government plans to get us back out into the world operating normally again. 
But if you liste4ned to the interviews they gave, read the press release they wrote, you'd have no idea what's really going on. You'd think most things are pretty good, but they just want to help a little bit and have a bit of a plan.
That's not what's going on. The business community is extremely frustrated.  They are often being ignored when they make suggestions or try to help.
They have no clarity on basic plans like even when there might be a trans-Tasman bubble. They are unable to get key workers into the country. And they have watched the power shift to Wellington bureaucrats who have no idea how to run an economy. 
But you wouldn't know that from listening to them this morning. They just said they'd like to see the plan and know when the vaccines are and we really want to be included in helping.
Now I understand that there is a general fear of taking on this government because of the popularity of the pm and the health response. And I have been watching for nearly a year as more and more critical voices stop being critical. You tell me when the last time was that even Business NZ had something tough to say. 
I get that there is concern that if you go too hard you will get blowback. I hope that this is just the start of a campaign from these guys and that they will increase their criticism to a most honest level, because I'd like to see some courage form business leaders.
There are holes all over the place here. Auckland is in its eleventh week of lockdowns.
That's nearly three months, that's unacceptable when you compare us to Australia's New South Wales, as I did yesterday, that hasn't had a single lockdown across the entire state or even across Sydney - just ongoing restrictions. 
Unless our leaders are prepared to say it out loud and draw attention to the failings, people won't know that we can do better and that others are doing better.