HDPA: Auckland needs a new harbour crossing - which party will make it happen?
Author

Publish Date

Tue, 22 Sep 2020, 4:26PM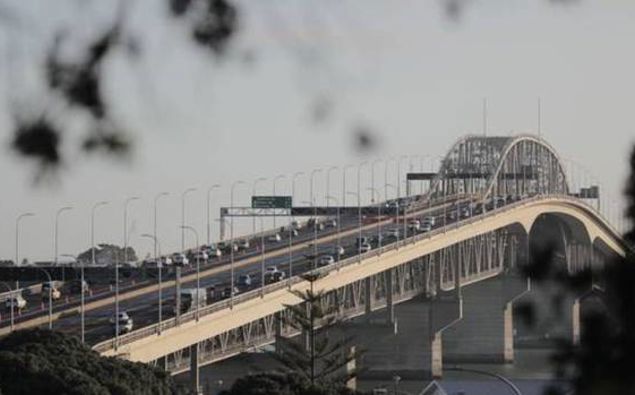 HDPA: Auckland needs a new harbour crossing - which party will make it happen?
Author

Publish Date

Tue, 22 Sep 2020, 4:26PM
If you live outside Auckland, I apologise, but we need to talk about the Harbour Bridge. Actually, you might even then be interested given the impact the bridge's problem is likely to have on the country's productivity. 
We know there is a loose plan to eventually sometime in the future build another harbour crossing, right?  But, does it surprise you to know that the plan may actually not include a road crossing? It might just be rail. 
It's not news that NZTA suggested this in a report last March, but it is interesting that Labour leader Jacinda Ardern this morning seemed to support that option. 
She told RNZ that it has to have rail as "it has to be future proofed", and there is discussion around having road. "That's why we have to do the proper business case and planning around it."
Now, that to me is surprising and quite disappointing. Because for so long I'd blamed the Greens for this anti-road nonsense of the last three years, but the fact is, Labour is essentially free of the Greens right now.  It's an election campaign. They can set their vision for the future and this is it.   
But the fact is Auckland has needed another harbour crossing for years. It already needed it since 1959 when the harbour bridge was finished. 
The city will definitely need it by 2030 when authorities are projecting that they will have to start restricting the number of trucks crossing the bridge because there will be too many trying to use it. 
And arguably, it actually needs it now. If you consider the fact that the number of cars using the bridge daily hit about 170K in 2006 and hasn't changed since then, which suggests people are avoiding the bridge now because its' a pinch point. 
We have mucked around with this thing for too long, haven't we? We've talked about it for years, political parties make friendly noises about a crossing but then delay it so long they never have to do it.
Even National which has promised another crossing this election hasn't even costed the project, which doesn't sound convincing, does it? 
And what I worry is that we will just keep doing that, until it actually becomes a political problem. Until you get too many incidents like this one shutting down the bridge, or too many traffic jams frustrating commuters and slowing productivity. 
And then a political party will promise to do it and really mean it but by then we'll be years behind in infrastructure. In fact, we're there already.