Heather du Plessis-Allan: AstraZeneca fallout driven by politics, not science
Author

Publish Date

Fri, 9 Apr 2021, 4:50PM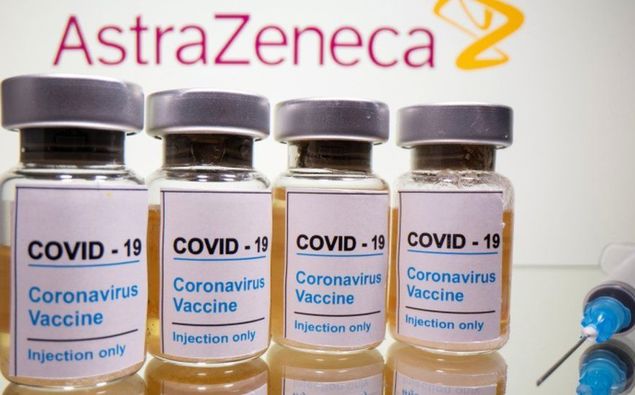 Heather du Plessis-Allan: AstraZeneca fallout driven by politics, not science
Author

Publish Date

Fri, 9 Apr 2021, 4:50PM
I think it's probably fair to say Australia's vaccine roll out has been thrown into chaos.
Overnight, the federal government has announced it won't give the Oxford AstraZeneca jab to anyone under 50.

New South Wales has just announced it will not use the jab on anyone at all. This is a huge knock to Australia's vaccine plans because this is the jab they were relying on. They are manufacturing this jab by the millions in Melbourne.
But there's a real question as to whether this is an overreaction. Graham Le Gros of the Malaghan Institute says this is a decision not based on science. 
The concern around the Oxford jab is that it is linked to some cases of blood clotting in the UK, 79 people have experienced these clots, 19 have died. Which sounds a lot until you put in perspective. That's out of 20 million who've had the jab.  You have five times more risk of dying from anaesthetic in Australia.  You have more chance of getting clots from the contraceptive pill. And yet Australians are doing both.
It feels like concerns here are partly the result of a deliberate attempt by the Europeans to trash the brand of the Oxford jab because of Brexit politics.  They're angry that Britain broke away, made its own jab and has been more successful at vaccinating its population.  They seem to have done such a good job of trashing the jab that any concerns now might be overblown.
Having said that, Australia really had no option but to pull the jab from under 50 year olds. There is too much concern now… the brand is too trashed.. .and vaccine hesitancy is too great.
Using this jab right now will give the anti vaxxers and hesitants too much fodder. But it's a pity, because there is good reason to suspect this is a decision driven ultimately more by politics, less by science.