Mike Yardley: Would National gain anything from dumping Bridges?
Author

Section

Publish Date

Tuesday, 30 April 2019, 4:47PM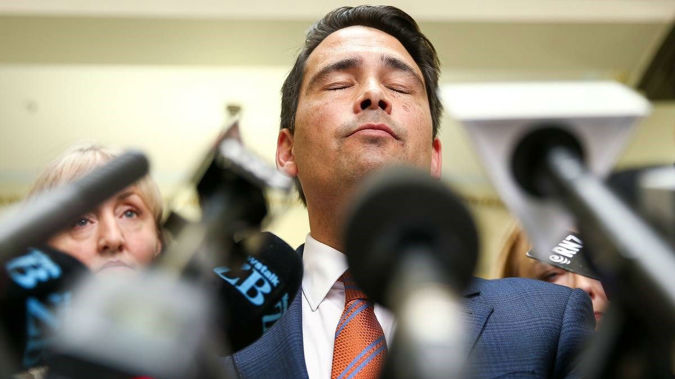 National's first post-Easter caucus has come and gone, with Simon Bridges still in place as party leader. Some pundits, led by Bryce Edwards, had excitedly predicted he would be dog tucker today. And dethroned.
But National, unlike Labour, is not the kind of party that goes through leaders like disposable nappies.
And while Bridges might not be the dream leader of the century, the case for dislodging him, right now doesn't strike me as urgent or compelling.
For all his faults and foibles, what is there to be gained by changing horses mid-term?
Surely National's tanks should be firmly trained on the Wellbeing Budget, and whether there's any meat, any tangible substance, beyond the feel-good fluff, the buzzwords, and the sun and moon feelings.
Which brings me to the woman who would be Finance Minister. As much as the critics have rounded on Simon's shortcomings, I would argue that Amy Adams, who also fancied the leadership, has failed to land a punch in the finance portfolio.
She is exceptionally smart and hard-working, and a bit school head prefect-y. But can you name me one occasion when Amy Adams has cleaned Grant Robertson's clock? I think she has under-performed, underwhelmed. She's made no impact.
So if National's soul-searching is all about enhancing its on the job performance, surely that self-examination should go far beyond just the leader.
Meanwhile, Judith Collins has performed exceptionally well in the housing role. She has made Phil Twyford's life hell, relentlessly.
Whether she could unleash that killer-instinct to the wider leadership role and take down Jacinda Ardern remains a very open question. But it's one that National MPs will keep asking if Bridges cannot raise his personal stakes as preferred Prime Minister.
Collins is a high-stakes lightening rod. She could be spectacular, or a disaster. It will be one or the other.   
If National's party share sinks into the thirties, it will be game on for Collins. If Bridges can keep National in the forties, he could keep the wolf from the door. But increasing his own personal popularity remains the biggest challenge and obstacle to securing his longevity as leader.