Heather du Plessis-Allan: Why are Manus refugees, not Kiwis, the PM's priority?
Author

Publish Date

Thu, 3 Jun 2021, 7:39PM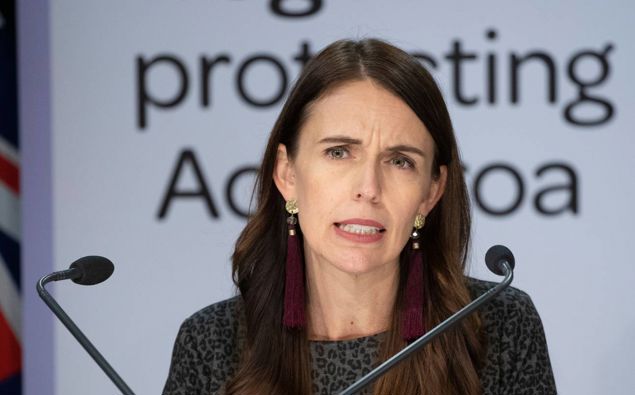 Heather du Plessis-Allan: Why are Manus refugees, not Kiwis, the PM's priority?
Author

Publish Date

Thu, 3 Jun 2021, 7:39PM
I'd like to know what people think of these reports coming out of Australia that it might finally have accepted Jacinda Ardern's repeated offer to take 150 asylum seekers from Manus Island and Nauru.
Because my first reaction was they've got to be kidding if this is our government's priority right now.
The fact that this news is breaking just three days after the Queenstown meeting between Scott Morrison and Jacinda Ardern has got to lead to speculation that this is something they discussed there.
In which case, really? That was Jacinda Arden's priority when she got face to face with ScoMo? 
We have all of these issues that we could be pressing the Australians on, not least of which is their ongoing deportation of 501 gang members who are causing all kinds of trouble in towns up and down this country, and that's the win she might've got? 
And let's be clear, this is them doing us a favour.  Ardern has repeatedly bugged Australia over this and they have repeatedly said no because they don't want New Zealand to be a backdoor for boat people.  Until now it seems. 
This news is breaking on the day that we hear from a Northland courgette grower that he's decided to shut his business down because he can't get RSE workers in to do the work.
And he is just one out of many, many businesses pleading with the government to bring crucial workers in. Like the restaurants in Wellington cutting back on their hours every day because they're short on 10 staff. Like the apple growers pulling trees out because they can't get pickers.
But now we're hearing the government might choose to use the finite number of MIQ spaces in the middle of a pandemic not for the workers we need but for refugees?
Don't' get me wrong, I'm all for us meeting our international obligations with regards to refugees and asylum seekers, but charity starts at home, and at home we have major issues.
We have businesses tipping over because the government won't let crucial migrant workers in. We have a full blown housing crisis. We have thousands of New Zealanders, including kids, who are crammed into motel rooms in places like Rotorua.
Are they not our first priority?    
I wouldn't even bother trying on the argument that we're only talking about a few asylum seekers and such a small number won't make a huge difference.
There are a finite number of MIQ rooms. There are a finite number of houses in this country. And there are only so many wins you can get out Australia on a diplomatic level - and we've just used one.
This will pump Jacinda Ardern's international credibly as a messianic humanitarian figure. I'm sure Time will be very impressed.
I, however, am questioning her priorities big time.