Heather du Plessis-Allan: We're officially in a buyer's market
Author

Publish Date

Thu, 10 Feb 2022, 7:23PM
Follow the podcast on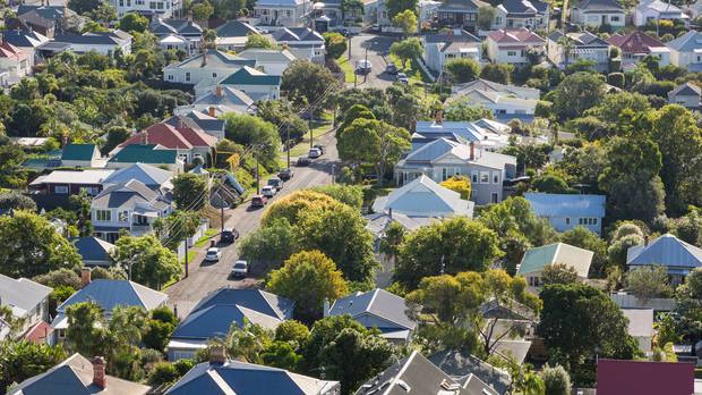 Heather du Plessis-Allan: We're officially in a buyer's market
Author

Publish Date

Thu, 10 Feb 2022, 7:23PM
Here's some good news and some bad news. 
The good news is the housing market has turned and we are now officially in a buyer's market. 
Barfoot and Thompson put out some data yesterday showing that of the 135 houses that went to auction in the week leading up to 4 February, less than a third of them sold; only 27% of those properties. 
The reason this is good news is because it should finally put a brake on those runaway house prices we've seen for the last couple of years. if you don't' have crazy levels of buying, it should cool prices.  
So, credit to Labour. They're probably delivering on their promise to fix the housing market.  
That's good right!?  
Maybe not.  
So, here's the bad news.  
The bad news is that it's turned because first home buyers are struggling to get mortgages. 
Tony Alexander puts out an excellent survey which last week showed that a net 65% of real estate agents reported an exodus of first home buyers from the market last month. 
So, when we say it's a buyer's market it's an anyone-but-first-home-buyer's market. 
And the reason for that is because the thing that has finally accelerated the housing slowdown is the new you-can't-have-netflix-if-you-want-a-mortgage lending rules that kicked in on December 1. 
What's happened here is that the rules are so restrictive that banks are struggling to lend in some cases without breaking the law. 
ASB's chief executive said yesterday, they've had to reject 7% of the new loan applications they would have approved before this law was introduced. 
I'm not sure this is what we wanted is it? When we say we want rising house prices to slow down, we don't mean we want them to slow down by making it harder for kids to buy a home. We want them to slow down so kids CAN buy their first homes.  
So, the minister responsible for this is going to do a U-turn and change the law to make it easier for the FHB to get those mortgages and get into their homes. 
Which will probably fire up the housing market a wee bit again. 
If there's a lesson in this, it's that not all good news is actually good news for the right people. 
Take your Radio, Podcasts and Music with you