Heather du Plessis-Allan: We talk a lot about essential workers; nurses are some of the most essential
Author

Publish Date

Tue, 26 Apr 2022, 7:14PM
Follow the podcast on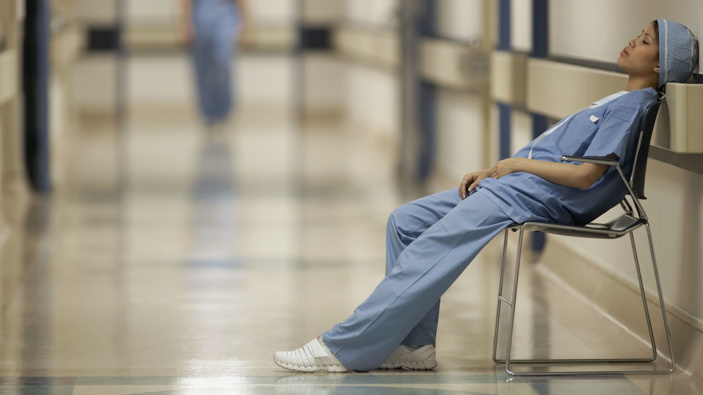 Heather du Plessis-Allan: We talk a lot about essential workers; nurses are some of the most essential
Author

Publish Date

Tue, 26 Apr 2022, 7:14PM
I want to get a massive shout out to this country's nurses. 
Having a baby, I've had more interaction with the health system in the last few months than I've ever had in my life. 
And to a person, the nurses have been amazing people. 
Every one of them has been generous with their time, kind, caring and patient despite how stretched they are at the moment. 
There was Angela, the nurse at Wellington Hospital who took the time to teach me how to swaddle my boy. 
I had no idea what I was doing. 
There was Rita, the nurse from the Philippines who now works in Wellington. 
She was on shift the first night after Iggy was born. 
Like any new mum, I was anxious and worried that after being awake all night the previous night giving birth, I would be too tired to hear him and wake up if something went wrong. 
She offered to take him to the nurses' station for four hours and gave him a bottle so I could sleep. That was over and above the call of duty. 
Then there's my midwife Leanne. 
Now Leanne is a character. She turned up at our house with blue hair, a leather jacket and a bike helmet from riding her scooter and immediately told me she wasn't sure she wanted me as a client. 
Too much personality in the room between us apparently. 
Thank god she took me on though because she is the best in the business. 
She answered every one of my worried calls, replied to all my dumb questions on text and then she saved me from what might've been the start of colic. 
When he was about 3 weeks old, he started doing the colicky thing. 
After a day of it, of him screaming and refusing to sleep and having a really tough time, I texted her for help. 
She called me back immediately, told me what to do and he was fine within 30 minutes.  
It never happened again.  
She single handedly saved me from what could've been weeks of crying, and you'll know lots of mums who've been through weeks of it, and how hard that is. 
We talk a lot about essential workers nowadays. 
Nurses are some of the most essential. 
They save us and soothe us and sometimes just fill in for your mum when she can't be there. 
So, I've been sad to see them get dicked around again in their pay negotiations with DHBs at the very same time when I realized how much we need them. 
They don't get paid enough; they're overworked trying to cover for a lack of staff and they don't deserve to be fighting for better pay for more than three years. 
So DHBs, just pay them more. They deserve it. 
And nurses, hold the line in these pay negotiations.  
Because seriously, on the back of a pandemic, who deserves a decent pay rise more than a nurse right now? 
Take your Radio, Podcasts and Music with you