Heather du Plessis-Allan: We're competing with the rest of the world and cannot afford to make it harder for nurses to come here
Author

Publish Date

Wed, 18 May 2022, 6:40pm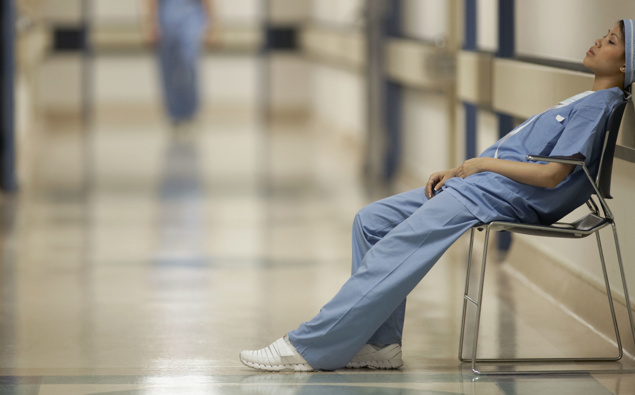 Follow the podcast on
Heather du Plessis-Allan: We're competing with the rest of the world and cannot afford to make it harder for nurses to come here
Author

Publish Date

Wed, 18 May 2022, 6:40pm
We've finally got to the bottom of how we've ended up in the ludicrous situation in last week's immigration reset where nurses are not on the highest priority list for new migrants. 
If you heard our interview with the Aged Care Association last night, you'll already know this seems to be the result of a massive stuff up. 
Turns out that – as suspected – the Aged Care Association asked the Government to bump nurses down from the highest priority list and instead put them on the list where they need to work for two years before they get their New Zealand residency. 
But the association also asked for nurses to be bonded to their employer for those two years so that the nurses wouldn't come here to work for the aged care sector which pays less and immediately quit and go work for a DHB, which pays more. 
Problem is, that the Government only gave the association half of what it asked for: they only bumped the nurses down the priority lists but they didn't bond them to employers. 
So, they've left the aged care sector no better off because their nurses can still be poached by DHBs. 
But they've left the entire country worse off because now we're a less attractive destination for migrant nurses. 
Because why would they come here and have to wait for two years for residency? When they could just go to Australia where they get sign-on bonuses of $1,000, free flights and free accommodation. 
Or they could go to Canada or the USA or any one of the myriad countries trying desperately to get nurses in. 
This is obviously a massive mistake that serves no good purpose. It needs to be fixed. We are so desperate for nurses that a rest home is offering families a $500 voucher if they can find a nurse for the home. We're competing with the rest of the world and cannot afford to make it any harder for nurses to come here. 
I know it's hard for government ministers to admit they got anything wrong but for the sake of the country, it would be helpful if they could just eat humble pie this one time, bump nurses up the priority lists and get these crucial workers in.