Heather du Plessis-Allan: It's unfair to criticise Govt on coronavirus
Author

Publish Date

Mon, 27 Jan 2020, 4:02PM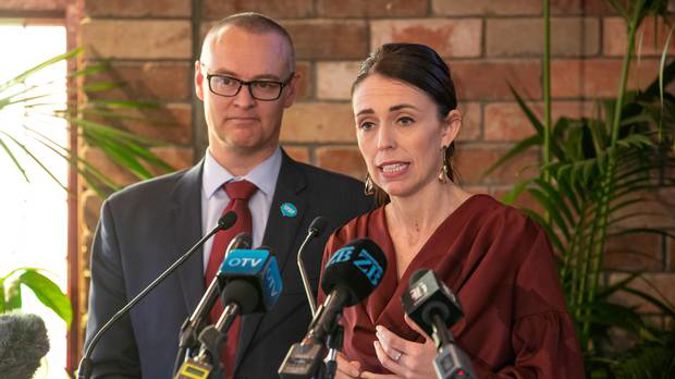 Heather du Plessis-Allan: It's unfair to criticise Govt on coronavirus
Author

Publish Date

Mon, 27 Jan 2020, 4:02PM
I'm not entirely sure the government deserves the criticism it's copping for its response to the coronavirus.
National is demanding that the government do more. Fair enough, it's National's job to hold the government to account. But the truth is there's actually very little it can do.
We'd be very lucky if coronavirus doesn't make it to New Zealand. Even the Ministry of Health's now saying it's likely it'll arrive here. There's no reason to be alarmed by that, they are predicting there's only a low chance of a sustained outbreak.
So they've got health practitioners checking passengers coming off flights from China, but truth is, that's not a guarantee of keeping coronavirus out. It can be two weeks before anyone actually shows the symptoms of the disease. So people may be arriving here, looking healthy, being checked by the health officials, but, that's no guarantee they won't be crook in two weeks.
We live in a global world now. The only real way to keep something like this out of the country
Is to close the borders, and given the cost that would impose on the country in lost tourism and lost productivity, that's a huge call. No one's prepared to make that call.
Now I realise it may look like the government is playing catch up. Last week the Health Minister said it wasn't necessary to check at the airports. Yesterday they decided to start checks at the airport.
But to be fair to them, things are changing pretty quickly. As the disease spreads and Health authorities learn more about it, I would expect the government's response to ramp up or down in the coming days as this thing unfolds.
The real measure of how this government handles coronavirus will be what happens when it gets here. Do we have the ability to test people for the disease quickly? Do our health authorities have the power to quarantine people? Cabinet will have to give them that power.
Will our hospitals have the staff, the beds, the supplies needed to deal with people who are crook? That will be the measure.
Criticising the government at this stage, though, is unfair.