Heather du Plessis-Allan: Todd Muller needs to go
Author

Publish Date

Wed, 23 Jun 2021, 7:50PM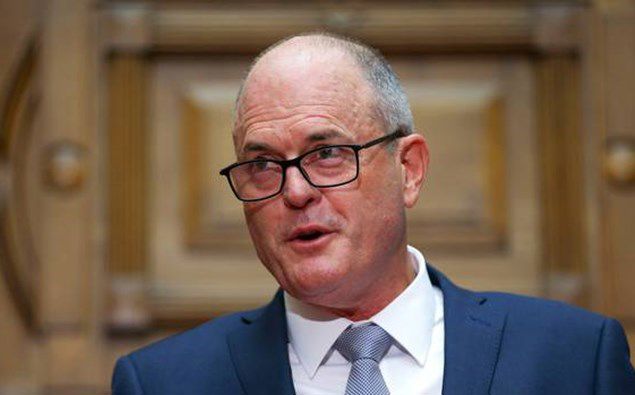 Heather du Plessis-Allan: Todd Muller needs to go
Author

Publish Date

Wed, 23 Jun 2021, 7:50PM
Todd Muller needs to go. I can't believe he's planning to stick around until the next election. 
What's the point in that? If you're quitting, then quit immediately. 
He's doing taxpayers a disservice by sucking up $170K a year for another two and a half years in a job he's already decided he doesn't really like.
And he's doing his party a disservice. As if he hasn't done enough damage to that party with his terrible coup last year, he's now hogging space the Nationals could use.
They desperately need to start injecting talent into that caucus so they look like a government in waiting, and that two and a half years would go a long way to helping the next MP in that electorate get started learning the ropes.
Of course, the trouble is Muller would force a by-election if he left early, and the state they're in, National can't feel completely certain they'd win that.
Especially after all the nonsense with Jake bezant pretending to be his ex so he could have cybersex with men, and the Nick Smith stitch up. And now Harete Hipango ringing up thousands of dollars worth of furniture on the taxpayer.
There's a good chance voters just give the National a walloping in that seat to teach them a lesson, even it if it's a blue safe seat and has been for 70 years.
On the other hand, if they had a good candidate and ran good lines about the government cancelling the road upgrade in the Tauranga region between Te Puna and Omokoroa so they could pay for the Auckland cycle bridge, and getting the angry ute owning farmers out, maybe they'd be in with a chance.
It's a risk they'd take, but I can't help but wonder if taking that risk is better than having Todd Muller sulk around the corridors reminding voters he doesn't really want to be there and just intensifying the sense of failure around the National Party