Heather du Plessis-Allan: This lockdown isn't working
Author

Publish Date

Mon, 20 Sep 2021, 7:44PM
Follow the podcast on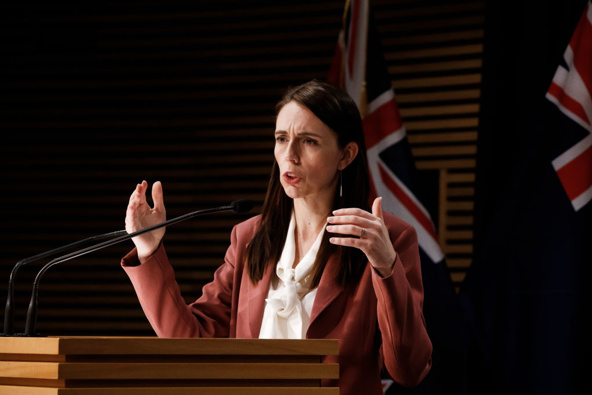 Heather du Plessis-Allan: This lockdown isn't working
Author

Publish Date

Mon, 20 Sep 2021, 7:44PM
After this move to level 3 today, we all need to accept the possibility that we never get rid of covid in the community again.  Today might be the day we ended the so-called "elimination" strategy.  
Clearly, getting us back to zero is no longer the sole focus of this government   
If it was -  if their aim was to stamp out this outbreak altogether – Auckland would be staying in level 4 until we got to zero or close to it. 
But we're not.  We're coming out despite 22 cases today and the news that we've exported covid over the Auckland border. 
There are a few unhappy people saying we should stay in level 4 another week.  But think rationally.  What's the point?  
This lockdown isn't working.  It never was.  We've had 8 people turn up at Middlemore with no idea where they got covid, it's cropped up in the mongrel mob who aren't known for obedience to the law, it's been exported over the Auckland border. 
One of the strictest lockdowns in the world, couldn't' get us back to zero. 
What would another week do?  
If we couldn't crush Delta in five weeks, do you think another was going to do the trick?  
We've been stuck around the 15-20 cases mark for two weeks now  
Monday two weeks ago we recorded 20 cases, fast forward to Sunday a week ago we recorded 20 cases, fast forward again to today we recorded 22 cases. 
We could do another week and we might just record 20 cases again next Monday mightn't we?  
Going to level 3 is clearly accepting covid might spread more easily:   
It means restrictions come off a bit, people move around more, and covid gets a greater chance to spread. 
Yes, it could well be moving us further away from the possibility of getting back to zero. 
This is was inevitable eventually. Covid was always going to end up in NZ eventually. 
It was always just a question of which border intrusion broke through. 
Maybe it's this one. 
Certainly, today's decision makes that more likely. 
Take your Radio, Podcasts and Music with you