HDPA: These kids know they're more likely to get away with ram raids than get caught
Author

Publish Date

Thu, 28 Apr 2022, 4:49pm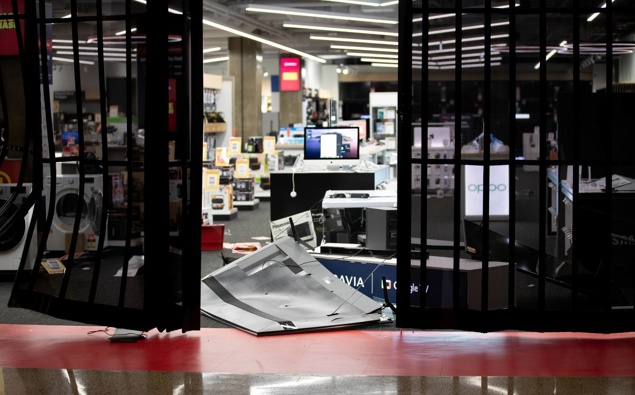 Follow the podcast on
HDPA: These kids know they're more likely to get away with ram raids than get caught
Author

Publish Date

Thu, 28 Apr 2022, 4:49pm
We had another retail raid overnight.
This time at Sylvia Park Mall in Auckland at half past 3 this morning where the offenders smashed the glass door, got inside and tried to steal jewellery before taking off in a vehicle.
This is after the Ormiston Mall ram raid on Tuesday morning, the ram raid at a gas station in west Auckland that same morning, aggravated robberies at west Auckland, dairies yesterday and raids on high end stores in Queen St earlier this month.
If you're wondering why we're seeing so much of these raids and ram raids nowadays I suspect the answer is this: these kids know they're more likely to get away with it than get caught.
For a start look at burglary resolution rates. At last count – which is unfortunately quite old – from back in 2015, only 7 percent of burglaries in some regions were solved.
7 percent.
So offenders have a 93 percent chance of getting away with it.
Then look at police pursuit data.
The cops changed their policy about 18 months ago so they effectively don't chase as many fleeing offenders.
So in a nine month period last year, they only chased 22 percent of fleeing drivers and they only arrested 17 percent of the drivers.
Back in 2018, they arrested 40 percent of the drivers.
Again, the kids probably realise that even if they were unlucky enough to get sprung on the scene of the crime they still had a far greater chance of getting away in their car than getting caught by the cops.
Now, that isn't a criticism of front-line cops. They're only following orders. They can't chase if their bosses tell them they're not allowed to chase.
And the police pursuit policy is by no means the total explanation.
Ram raids are not new, kids getting away with lighter sentences than adults is not new, crime bosses using kids for organised crime because of those lighter sentences is not new.
It doesn't help that the youth justice system is reportedly overloaded.
But making it harder for cops to do their jobs and catch these kids is almost certainly not helping.
Do we want these kids caught or not? If the answer is yes, then we need to have another look at whether we let the cops chase them.