Heather du Plessis-Allan: The last time I saw Sir Michael Cullen
Author

Publish Date

Fri, 20 Aug 2021, 6:53pm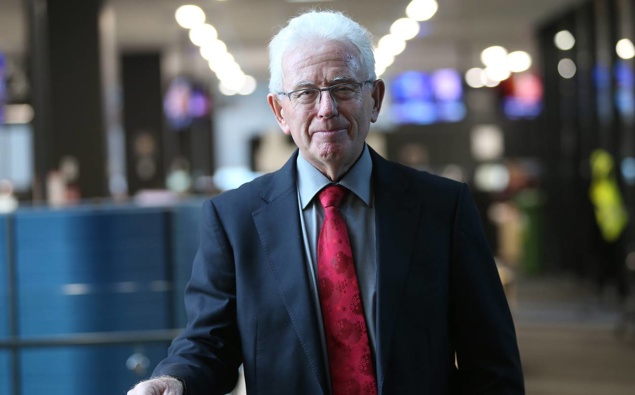 Follow the podcast on
Heather du Plessis-Allan: The last time I saw Sir Michael Cullen
Author

Publish Date

Fri, 20 Aug 2021, 6:53pm
I can't remember exactly what the date it was when I last saw Michael Cullen. 
But I think it was not long before his lung cancer diagnosis. 
So maybe just a bit before March last year. 
We were at the airport, saw him in the Koru Club.
And so we all grabbed a bite to eat together. 
And I was telling Michael that I was just finishing renovations in Wellington. 
And he told me he'd also once renovated a house himself - I think he said it was his first house. 
And we so complained to each other about how hard it is to lift GIB sheets up to the ceiling to screw them in.
After that, I remember thinking about what an interesting person he is.
Smart enough to get a doctorate, brilliant as a Finance Minister, rose to the heights of Government and would've been fully aware that he was more than ordinary.  
And yet so normal that he'd – just like the rest of us – picked up the hammers and saws and done up his own house. 
I think that's part of what made him so good as a Finance Minister. 
He understood what it meant to be a normal Kiwi. 
He'd been working-class like so many Kiwis.  
Today we've lost a huge figure of our time.
Michael Cullen was the second-best Finance Minister of modern times. 
He only comes in behind Roger Douglas, the reformist of our time. 
Sometimes we called him Scrooge because he was so tight he thought he could get away with delivering the chewing gum tax cuts — remember that? 
But that's how he paid down debt and got us to 5.4 percent debt to GDP. 
Compare that to the 33 percent plus we've got now to understand what an incredible achievement that was. 
He and Helen Clark have a long list of things that they should be proud of achieving: 
The Super Fund, establishing the Supreme Court, refusing to join the US invasion of Iraq. 
But the thing he should be remembered for, above all of that, is KiwiSaver. 
That's going to save so many elderly from retirement poverty, which will only get worse with rising rents.
So next time you check your KiwiSaver balance, thank Sir Michael Cullen.