Heather du Plessis-Allan: The irony in the response to David Seymour releasing the Maori vaccination code
Author

Publish Date

Tue, 7 Sep 2021, 7:37PM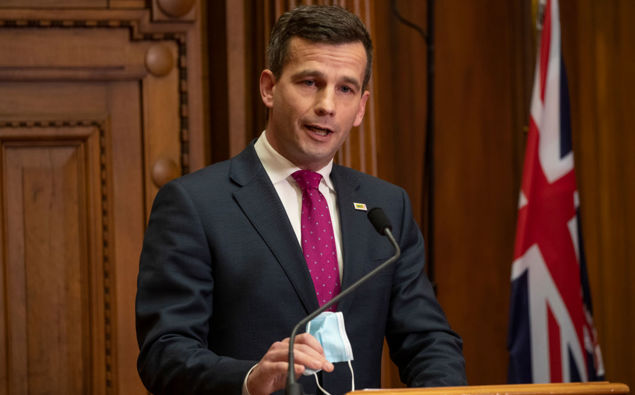 Follow the podcast on
Heather du Plessis-Allan: The irony in the response to David Seymour releasing the Maori vaccination code
Author

Publish Date

Tue, 7 Sep 2021, 7:37PM
Do you know one of the ironies of the twitterati and commentators and Maori politicians losing their minds over David Seymour releasing that Maori access code yesterday, is that David Seymour is Maori. 
That makes the accusations of a racist agenda on his part fall a bit flat don't you think?  
With that in mind, let me ask you a question:  
David Seymour is about the same age as I am, he's Nga Puhi, I'm boring old Pakeha. Do you think he should get a Maori access code to get the jab earlier than me simply because he's Maori?  
There's very little difference in our risk indicators for Covid. 
Same age band, neither have health problems that bump us up the priority list, neither working on the front lines, neither living in over-crowded houses etc. 
Should he get an access code simply because he's Maori?  
I think most of us would say no. 
Because everything about David Seymour's life tells us he's not an especially vulnerable individual. 
And yet he is lumped in as a member of a vulnerable community because of his tipuna, or ancestors. 
Doesn't that show the foolishness of making rules based on race?  
If you want to lift Maori vaccine rates – and I think we all do - there are better ways to do that without creating the division that the government is. 
If the broader Maori community is statistically more vulnerable because it has a greater incidence of health problems or home overcrowding, give people with health problems or overcrowded houses priority access to jabs.  We already do this for age and health and pregnancy and essential workers so it's not impossible to extend the criteria a bit. 
If the Maori community generally has greater difficulty getting to the jab, take the jab to them and every other community that has the same problem. 
If the Maori community has a greater distrust of authority, get marae to administer the jab and then while you're at it, do the same at churches because we know evangelical church members of every colour also tend to distrust authority. 
There are other ways to skin the cat than a divisive and controversial and offensive labelling of an entire community as vulnerable. 
When you only need to look at one member – David Seymour – and see that the label doesn't apply to everyone in that community. 
The point he was making yesterday was fair.