Heather du Plessis-Allan: The Government will have to re-open the borders next year
Author

Publish Date

Thu, 9 Sep 2021, 4:47pm
Follow the podcast on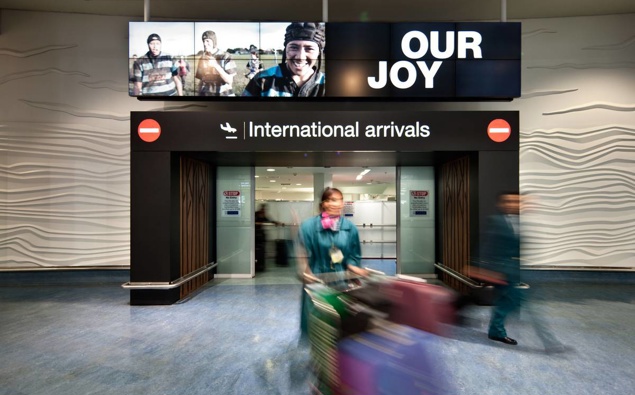 Heather du Plessis-Allan: The Government will have to re-open the borders next year
Author

Publish Date

Thu, 9 Sep 2021, 4:47pm
If you've been spooked today at the thought that the government is going to back away from its plan to reopen NZ to the world early next year, I reckon you can chill. 
They are still going to have to reopen, and I think they know it. 
I suspect people are overreacting a wee bit to Chris Hipkins' comments yesterday  
He definitely said Delta has forced a rethink...but not a rethink of the intent to reopen, just of the plan for how to do it. 
The fact of the matter is the government is probably going to have no choice. We will be the laughing stock of the world if we are sitting here with our borders welded shut mid next year while Sydney and Melbourne reconnect to the world, fly to Singapore for business and go on holiday to Bali. 
Name another western country planning to do that? 
And never mind the world laughing at us, I doubt very much that we will tolerate it. Can you imagine your family in Australia completely reconnected globally and sending you pictures of their lovely holiday in Greece while you sit here unable to do anything because MIQ is still jammed full of people? 
No way will you think that's fine as we head into a third NZ winter despite all being fully vaccinated. 
Already the public is moving on. That Herald poll on elimination last week was completely misinterpreted by most people. What it actually showed is that there is only 46% of the public who want to run elimination (aka closed borders) forever. 13% want to get on with life and 39% want to drop elimination (aka open borders) once enough of us are jabbed. 
That's a majority – 52%- who accept that this cannot go on forever.  That will probably only ratchet up as more of us get jabbed and as we watch our closest cousins reconnect with the world. 
So don't panic too much if you think it sounds like the government's getting cold feet.  They might, but they might find the rest of us are moving on.