Heather du Plessis-Allan: Govt broke two promises with housing announcement
Author

Publish Date

Tue, 23 Mar 2021, 6:04PM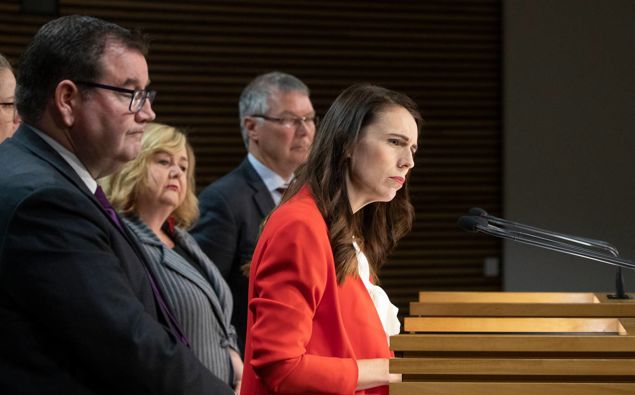 Heather du Plessis-Allan: Govt broke two promises with housing announcement
Author

Publish Date

Tue, 23 Mar 2021, 6:04PM
Let's deal with the politics of this housing announcement.
Today, the government broke two promises.
One, Jacinda Ardern promised to never introduce a capital gains tax, and she has, even if it is called something else. When asked by a journalist today about the comparison, Ardern replied that "We certainly don't see if that way". 
Well, because if you extend the brightline test to 10 years so that any second property be it a rental or the bach sold within a decade is subject to tax on its capital gain, that's a capital gains tax. 
Two: Grant Robertson told us 9th September he would not extend the BLT, and he has. When pushed on that today, Robertson said: "I was too definitive in my comments in that interview". 
The Government says when he made that promise, they didn't realise house prices were shooting up.
Ardern told journalists today: "At that time, we just were not seeing the rampant house price growth that we are now. In fact, during the last year we were told the house prices would come down, that potentially the housing market could collapse".
That's not true.  Mid-August – about three weeks earlier – we already knew house prices were shooting up after the earlier lockdowns. 
And had climbed nearly 15 percent on the previous year.  15 percent is not small. 
What's more, in January the Reserve Bank had warned Robertson that printing money would drive house prices up, so he knew that was the side effect that he was seeing. 
But he said what he did because it was the election campaign.  
Let me take you back. Remember, during the election campaign there was a sense that labour couldn't' balance the books without increasing taxes. 
He promised us he wouldn't do it.
So we asked him about every tax we could think of to make sure – and to lock in your vote, he ruled them all out. 
I'm not angry, because like you I don't trust politicians, even ones who go around saying they think they can get through politics without ever having to lie.
But I'm disappointed like I'm sure many people are. 
I think Labour will get away with this. The Prime Minister's popularity is still very high, and the housing crisis is probably seen as big enough to excuse a broken promise.
But this stuff adds up.
A friend of mine calls it barnacles on the boat: every one that clings on slows that boat.
For a few voters, the big barnacle called 'untrustworthy' just latched itself on to the Labour boat.