Heather du Plessis-Allan: Sir John Key is reading the room right
Author

Publish Date

Mon, 27 Sep 2021, 6:56PM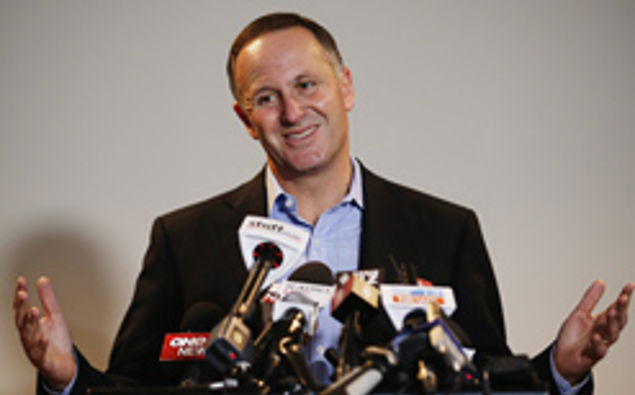 Follow the podcast on
Heather du Plessis-Allan: Sir John Key is reading the room right
Author

Publish Date

Mon, 27 Sep 2021, 6:56PM
It's been fascinating to watch the reaction to Sir John Key involving himself in the political debate around our Covid response. 
One of the more interesting hot takes was that John Key isn't reading the room right, which is to say he's not in step with public opinion.  
Isn't he?  
Feels to me like he's absolutely reading the room right when it comes to Auckland.  
I gather this might be news to Wellington, but Auckland is angry. Auckland is over this lockdown.    
Compliance is way down. The streets are busy. People are breaking bubbles outside cafes.  More than thirty people played a game of touch in mt roskill.  We've had reports of people having parties at their houses.  And that's just what ends up in the papers.  
I really feel like the mood is changing.  John Key is only the latest high-profile kiwi to have a crack at the way the Covid response is being run.  Rob Fyfe did, Sir Ian Taylor did, Don Braid of Mainfreight did, 90% of the columnists in yesterday's papers did.  This wasn't happening six months ago.  
The polls are shifting in opinion.  Remember that Herald poll showing support for elimination?  Well, only 46% of people wanted to keep endlessly eliminating.  A bigger number, 52% wanted us to drop elimination now or drop it after we got to 70% vaccination rate.  
This weekend, Research NZ put out a poll showing 70% support for lockdowns.  But look closer. Two thirds of those people said they only support lockdowns until we get vaccinated.    
People are getting the jab and moving on from lockdowns and elimination.    
And it's making people frustrated or angry enough to have a crack at the Government.  Why?  At the heart of it, because they have no plan. They can't tell us what comes next.  
They used to have a plan. The plan was keep using elimination until we get the jab rolled out.  
Well, the jab is here but the plan hasn't been updated.  What comes next?  We have a vague idea that they'll reopen next year but what do we actually know?  When next year?  Could anywhere between 1 January and 31 March?  What does reopen mean?  It means doubled jabbed travellers might get shorter MIQ stays or stay at home. How short? Dunno. How many travellers? Dunno. Travellers from where? Dunno.  
Do we stop using level 4 lockdowns if we get to 90% jab rate? Dunno.  
Auckland's aiming for 90% by next Monday. But what happens if we do? Dunno.  
Are we going to get to 90% by next Monday? No.    
And what happens if we don't? Dunno.  
Having no plan is not normal. Norway just dropped all covid restrictions in the third step of a four-step plan.  Australia has a four-step plan. NSW just announced more of their plan: when they get to 80% coverage they can travel to the regions.  
Plans are a human need. You probably have a rough idea of what you'll be doing this time next year. What school the kids will go to, whether you want to buy a new house, what suburb that will be in, whether you want to change your job, what you might do in the school holidays.  
Sir John Key's gripe was ultimately about the fact that we haven't updated the plan, which means there now is no plan.  That is frustrating everyone from Sir Ian Taylor, to closed business owners, to me.  Hasn't he read the room right?