Heather du Plessis-Allan: Prepare for a political battle of the egos
Author

Publish Date

Tue, 21 Nov 2023, 5:12PM
Follow the podcast on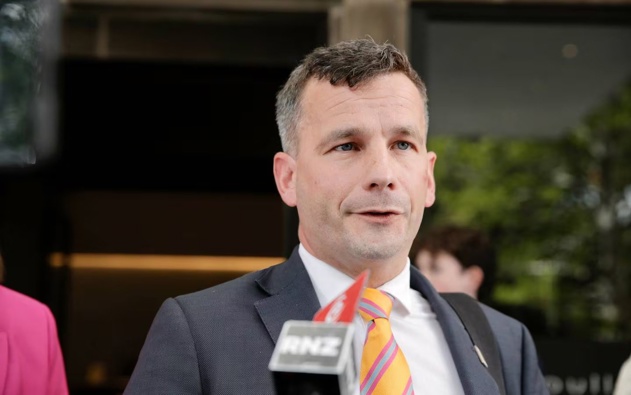 Heather du Plessis-Allan: Prepare for a political battle of the egos
Author

Publish Date

Tue, 21 Nov 2023, 5:12PM
Again, it's looking pretty positive on the formation of Government today.
Here's the update for the day- The policy work is now actually done, all three parties have now reached agreement on the policy agenda for the next three years.
This seems like a minor step forward from yesterday, because yesterday ACT and NZ First had reached agreement with National.
Today, ACT and NZ First have signed off on each others' agreements. So minor- but significant.
Because that is the hardest and most complex part of the negotiations. The next bit is basically doling out the fancy jobs, and Deputy PM is fast becoming the one we're all going to watch.
Because this is also obviously a battle of the egos.
David Seymour is making a big play publicly of wanting it, he said to the waiting media today that he deserves the job because the job should go to the second biggest party - and the second biggest party is ACT.
It's kind of weird that he's putting up such a big fight publicly, given that he's previously indicated he's not so worried about portfolios and more interested in policy wins, but here we are.
But David, as he said, thinks he deserves it because his party is the biggest of the minor parties.
Winston Peters will likely think he deserves it because of seniority and because he's done the job twice already.
Nicola Willis reportedly wants it too, and you can make an argument for her getting it given National is miles bigger than both the little parties and she will be Finance Minister - Deputy PM will signal her seniority in Government.
What none of them will say out loud but all of them will surely be thinking is that the Deputy is the one who gets to be acting PM when the actual PM is out of the country, which is why they all want it.
I don't envy Luxon having to pick between them- but maybe he doesn't have to. He could break with convention and have not one but two deputies.
One job for David, one for Winston and none for Nicola because she will probably have a more manageable ego than the other two.
It's not an unprecedented idea, Fiji has three.
LISTEN ABOVE
Take your Radio, Podcasts and Music with you