HDPA: We have to do more about the Aussie crims being deported here
Author

Publish Date

Thu, 22 Aug 2019, 4:12PM
HDPA: We have to do more about the Aussie crims being deported here
Author

Publish Date

Thu, 22 Aug 2019, 4:12PM
You know we've got a big problem on our hands with these criminals Australia is deporting here.
Yesterday we talked about the group who were caught in the country's biggest ever meth bust, who stuffed when they couldn't launch their boat in the West Coast surf up north to collect the drugs offshore. 
It turns out some of those guys were deportees from Australia. This is exactly what police have been warning will happen with all of these crims being sent back to New Zealand.
Australia has sent nearly 1700 crims here in less than four years. They are causing havoc. More than 40 per cent of them have gone on to be caught for a crime here. There are stories constantly about the trouble they're causing.
They're terrorising retailers and locals near a Parnell lodge where they're often sent when they arrive here. Australian deportees have set up a chapter of the Comancheros in New Zealand.
If you wanna know how bad some of these guys are, take a look at the Comancheros. That gang makes the Mongrel Mob and the Black Power look like they're playing tiddlywinks.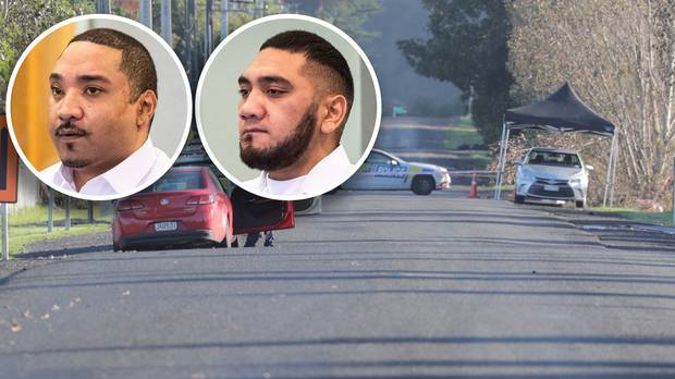 Fisilau Tapaevalu, left, and Mesiu Tufuiare were charged with murder and attempted murder (Image / NZH)
In Australia,that gang has open air shoot outs with the public around. They've brought that level of crime here. Two months ago, a couple of guys connected to that gang were found guilty of executing a man in the middle of a street in Auckland.
You can see why Australia doesn't want them, but there is nothing we can to stop these people coming in as they have New Zealand passports.
So what are we doing? Because they're coming, we can't stop that, but what are we doing about it?
Well I don't know. I wish I could tell you. I called the beehive today… called a number of ministers' offices. The Justice Minister's office sent me to the Immigration Minister's office who sent me to the Correction's Minister's office. They were helpful but they couldn't really give me an overall picture.
We have a bunch of agencies involved. The Ministry of Social Development gives the deportees a bit of cash and a few nights' accommodation. Police meet the real bad ones at the airport and let them know they're being watched, they get a bit more accommodation and maybe some pointing in the direction of a job.
And then it seems our response is to sort of cross our fingers and hope for the best.
There has to be a better plan than that, because meanwhile, hardened criminals are setting up shop in this country.