Heather du Plessis-Allan: Only right we get to celebrate the Blackcaps' win
Author

Publish Date

Wed, 7 Jul 2021, 9:00PM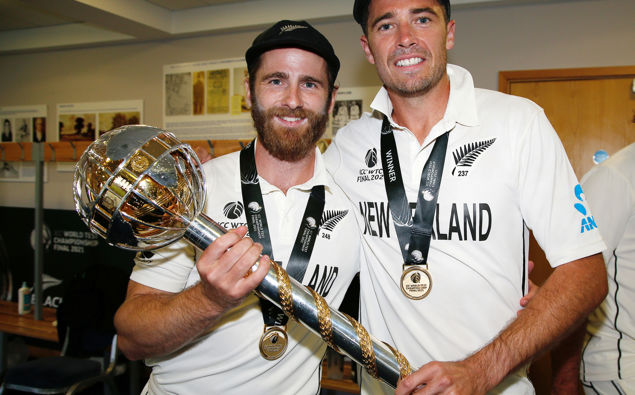 Heather du Plessis-Allan: Only right we get to celebrate the Blackcaps' win
Author

Publish Date

Wed, 7 Jul 2021, 9:00PM
Isn't it a great idea that the Black Caps boys are going to do a tour of the country with the mace they won in the World Test Championship?
I was really worried that we were not going to celebrate this win properly.
I mean, I still think that the crowds probably won't be as big as they ought to be, simply because of the amount of time that's passed since the test, but this is amazing what they've done and we haven't celebrated it properly.
These guys beat the most powerful, biggest and richest cricketing nation on earth. We run our entire country's cricket on the same budget as a county club in England.
Can you imagine the self-discipline and self-drive it must've taken for these lads to get so good that they beat India?
We've spent more time this year celebrating the America's Cup win down at Auckland's Viaduct, and that was a given. And, no offence to the Team New Zealand boys, but they're not even a national team, they're a privately run squad that just has New Zealand in the name.
Since the win a week and a half ago, the Black Caps have hardly had a mention.  
It would've been a travesty if we'd let this test championship win slip by without celebrating it properly, so I'm stoked to see they're touring the country from Whangārei to Invercargill.
I have my fingers crossed they get decent crowds, and I'm just pleased we're at least giving them the chance of having a fuss made of them like they deserve frankly.