Heather du Plessis-Allan: More proof of how unprepared the government is
Author

Publish Date

Wed, 26 Jan 2022, 6:42pm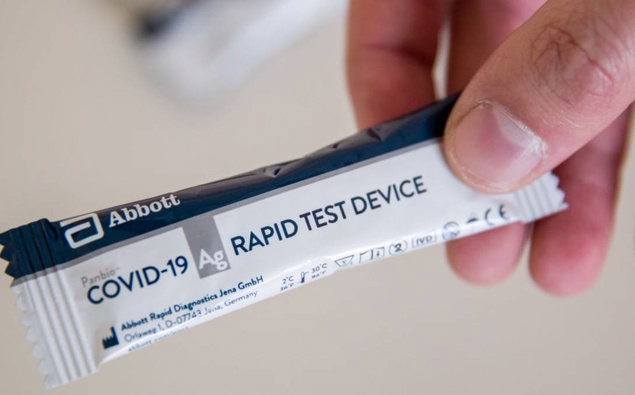 Follow the podcast on
Heather du Plessis-Allan: More proof of how unprepared the government is
Author

Publish Date

Wed, 26 Jan 2022, 6:42pm
If you needed proof of how unprepared the government is for omicron look no further than the developing shambles that is the situation with rapid Covid tests. 
It turns out, that in the last couple of weeks the government started effectively cancelling the existing orders that private businesses have for these tests and taking those supplies for themselves.  
If you caught the end of our show yesterday, you'll be across this already because we started getting a lot of texts from private businesses saying they had rapid tests on order, only to be told in the last week or so that their orders suddenly couldn't be met because the Ministry of Health was now seizing those supplies. 
It's apparently happened to hardware suppliers, retirement homes, freight companies, office-based work places and the list goes on. 
This is deeply unfair on businesses because businesses are the very ones who have been properly preparing for omicron. 
It was business that publicly shamed the government into lifting its ban on importing rapid antigen tests during Auckland's lockdown last year. 
It was business that started using the tests regularly on staff. 
And it was business that had the foresight to start ordering those tests because they could see that they would be needed. 
Meanwhile, the Ministry of Health (the very people who wanted to keep banning rapid tests, and who didn't have sufficient orders in, and who weren't prepared) seem to have taken a long summer break, come back and realized they've got a problem and now have the gall to effectively cancel everyone else's orders and take the stock for themselves. 
Because the Ministry of Health dropped the ball, we now only have 4.6 million tests in the country, much of which the ministry has probably taken off private business. 
That isn't even enough to give each of us one test when, realistically, each of us will burn through two or more of these tests a week, and businesses who did the right thing are now being punished.  
This is the vaccine roll out all over again, isn't it? The Ministry of Health and the government leaving things to the last minute and blaming global shortages when they get caught out. 
That excuse works once – maybe – but I doubt it's going to work again this time. 
This time, we can see the shambles for what it is.