HDPA: Luxon needs to wheel out Simon O'Connor and make him apologise
Author

Publish Date

Mon, 27 Jun 2022, 7:02PM
Follow the podcast on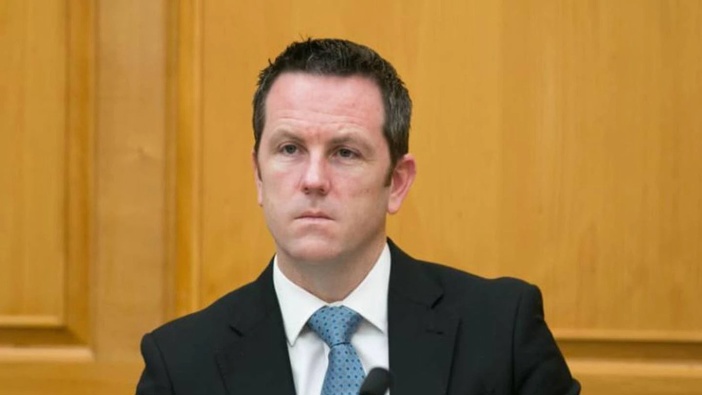 HDPA: Luxon needs to wheel out Simon O'Connor and make him apologise
Author

Publish Date

Mon, 27 Jun 2022, 7:02PM
If I was Christopher Luxon, I'd be wheeling out Simon O'Connor and forcing him to apologise.
Not for his views on abortion, he's entitled to whatever view he wants, but for being a dickhead about it.
Personally, I'm not speaking from what I want. I don't mind his Facebook post saying "Today is a good day" because while I disagree with him, I accept that other people have different views.
And more importantly, I think I understand that there is no risk of our abortion laws changing because no party is even talking about that.
Politics isn't always rational and sane. Voters aren't always as switched on as you or I might like them to be. Sometimes they form opinions based on a headline and this headline is bad for the Nats.
I've already had two under 40-year-olds tell me they're worried about the Nats and the abortion issue, and they're both actually National voters. One of them now says they don't think they can vote for National this time around.
And that is why Luxon needs to wheel O'Connor out. He needs to make it very clear to punters that O'Connor is getting a telling-off for this.
This is Luxon's real weak spot here – when it comes to how conservative he is, he's really exposed and especially when it comes to abortion.
One of his first mini controversies when he took over as leader last year was confirming in an interview that he thought abortion was tantamount to murder.
I think it's a sign that he knows he's in trouble, that he's tried to clarify the National Party's position on Twitter two days in a row and still he's being asked about it in the media.
I reckon he's in trouble on this stuff. A lot of younger people won't like what they consider old-fashioned views.
We've got very used to having a very liberal, progressive and younger Prime Minister representing on the world stage.
Simon O'Connor could not have stuffed this up anymore for Christopher Luxon. He's opened the door right up to attacks on his party and his party's leader in the very space where Luxon's most exposed.
Even though there's no risk our abortion laws do get changed, Christopher Luxon should shut this down politically.
The best way to do that is to make Simon O'Connor come out and say he's sorry.
Take your Radio, Podcasts and Music with you